Thanks to its range of different styles, Cava offers multiple choices to enjoy these wonderful bubbles. This versatility is endorsed by its classification, consisting of various types and categories. Once you know this quality Spanish sparkling wine and its great diversity, you'll be able to select the perfect Cava for every occasion, creating unique gastronomic experiences.
The first thing to know when choosing a Cava is that, in order to be called a Cava, it must be made using the traditional method, within the areas designated and protected by the Cava Regulatory Board.
Secondly, Cava can be either white or rosé. In addition, the double classification is both by aging time, and by sugar content. Finally, a new zoning of the Cava territory gives consumers more information when selecting Cava.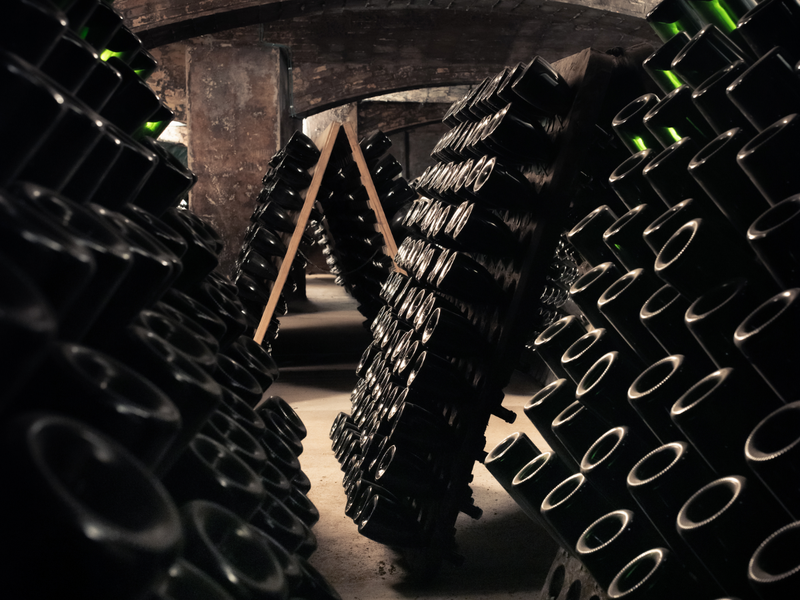 The history of Cava - Cava Production
The history of Cava begins in the mid-19th century, when the sparkling wine that years later would be named Cava began to be defined. The first bottles were produced in 1872, in Sant Sadurní d'Anoia, following the traditional method. The elaboration is precisely one of the aspects that unites two great sparkling wines, Cava and Champagne, and is characterised by a second fermentation and aging inside the bottle, thus acquiring its bubbles naturally.
Types of Cava - According to the grape variety
Which grapes are used for Cava? There are two types of Cava, white and rosé, and both are made using the traditional method. The main difference lies in the colour, which in the case of rosé Cava is obtained by brief contact between the red grape skins and the must. There are nine grape varieties authorised to make Cava:
Cava made with white grapes
The white grape varieties authorised for the production of Cava are:
Chardonnay
Malvasia
Macabeo
Parellada
Xarel-lo, a variety native to the Penedès that has proven to be very suitable for long aging, due to its structure, good acidity and great personality.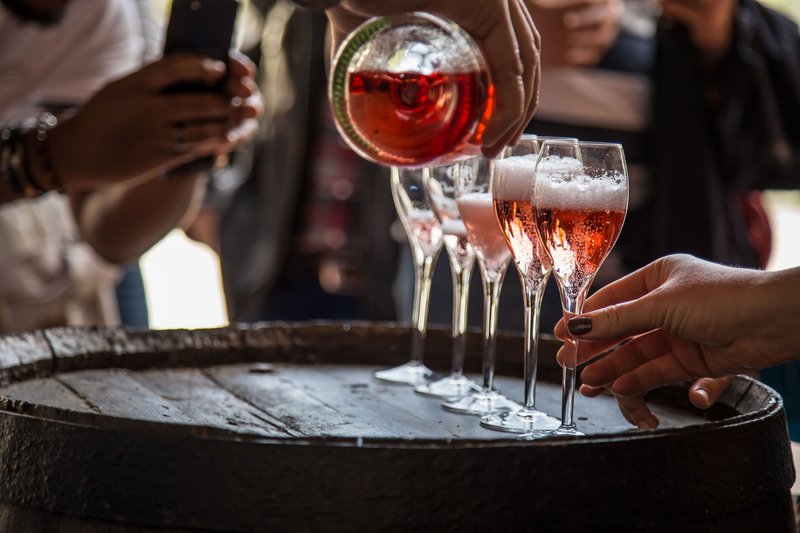 Cava made with red grapes
In recent years, some grape varieties have been recovered, such as Trepat. This variety has proved to be ideal for creating sparkling wines, providing lightness, balanced acidity and unique aromatic nuances. The following varieties are also used:
● Red Grenache
● Pinot Noir
● Monastrell
The latter was one of the first varieties to be used in the production of Cava.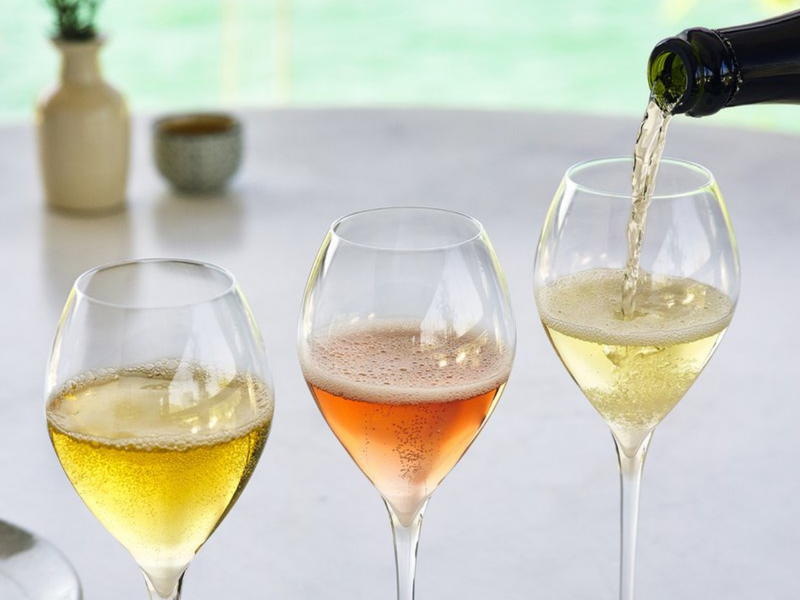 Types of Cava - According to aging time
The first classification of Cava is based on the aging time, a system that differentiates between two categories: Cava de Guarda and Cava de Guarda Superior.
The youngest wines, aged for a minimum of nine months, belong to the Cava de Guarda category. Those aged for more than 18 months are included in the Cava de Guarda Superior classification, which is divided into three sub-categories: Reserva, Gran Reserva and Cava de Paraje Calificado.
Cava (9 months)
This Cava is characterised by its lightness and vitality, full of aromas of white flowers and fruits such as green apple and pear. It is ideal for pairing with appetisers, salads and seafood.
Cava Reserva (18 months)
Cava Reserva is characterised by its aromatic richness and its balance between freshness and complexity.
Cava Gran Reserva (30 months)
Cava Gran Reserva is an elegant and very gastronomic sparkling wine, with notes of pastry, roasted coffee and smoky touches. Cava Gran Reserva stands out for its unique elegance and personality.
Cava de Paraje Calificado (36 months)
Cava de Paraje Calificado, a category approved in 2017, recognises singular Cavas that come from a terroir with exceptional characteristics. These are aged for at least 36 months and, in addition, must meet exceptionally strict growing and winemaking requirements, including manual harvesting of grapes, vines at least 10 years old, and a maximum yield of 8,000 kg per hectare. At present, only a dozen Cavas have this distinction. Discover all their secrets.
The youngest Cavas are fresh, fruity and citrusy, with lively, fast bubbles. As the aging time increases, more aromas develop from the autolysis of the yeasts, and increasingly complex, toasted aromatic profiles are found. On the palate, the wine gains unctuousness, depth, and finer, more integrated bubbles.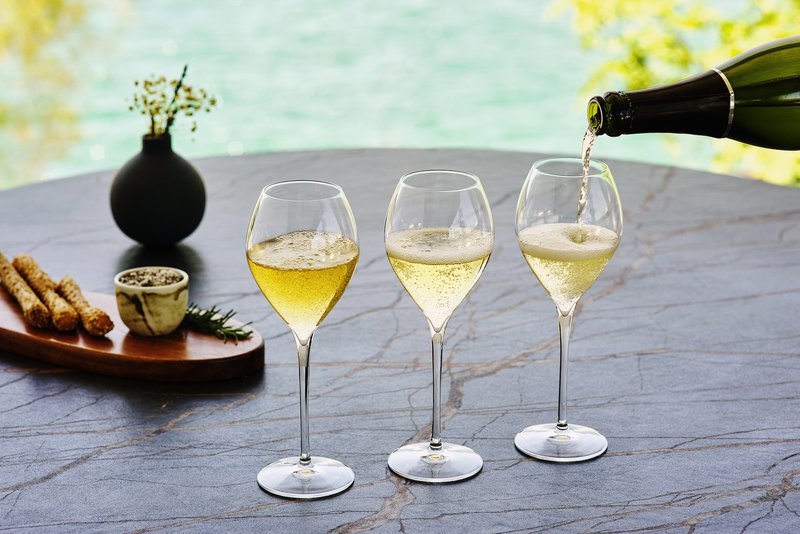 Types of Cava - According to sugar levels
The second classification enables Cava to be classed according to its sweetness. The sugar level is defined by the dosage or expedition liqueur, which determines the final type of Cava. This liqueur is added to compensate for the loss of content in the bottle after the disgorging process, and is usually a mixture of base wine and sugar, although there are many possibilities.
There are seven different types of Cava depending on the amount of sugar added, although note that not adding sugar is also a possibility. These various types, from driest to sweet, further enhance the versatility of this sparkling wine and its possibilities for pairing with food:
Cava Brut Nature
Cava Brut Nature is the driest Cava: sugar cannot be added, and it can have up to a maximum of 3 grams of (natural) sugar per litre. Cava in its purest state is possible thanks to the ideal conditions provided by the Mediterranean climate, whereby Cava producers can always rely on using grapes at the optimum point of ripeness. This makes the addition of sugar more a question of style than something necessary to add balance.
Cava Extra Brut
In Extra Brut, up to 6 grams of sugar per litre can be added, offering a Cava that pairs well with dishes that have an oilier texture.
Cava Brut
This type of Cava has a maximum of 12 grams of sugar per litre, so it is still considered dry. Cava Brut provides more volume in the mouth and the small amount of added sugar softens the sensation of freshness, making it an excellent choice to accompany dishes that are difficult to match with other wines.
Cava Extra seco
From 12 to 17 grams, still a small amount of added sugar. Cava Extra Seco has more weight in the mouth and is ideal to accompany cheeses or slightly sweet dishes.
Cava seco
The added sugar content is 17 to 32 grams per litre, which gives Cava Seco a daring, sweet character that allows you to experiment with extreme pairings.
Cava Semi Seco
If you want to enjoy a Cava at the end of a meal or to accompany desserts, Cava Semi Seco is the best match. It contains 32 to 50 grams of sugar per litre.
Cava Dulce
Cava Dulce is ideal for a glass during dessert. A real treat to end the evening.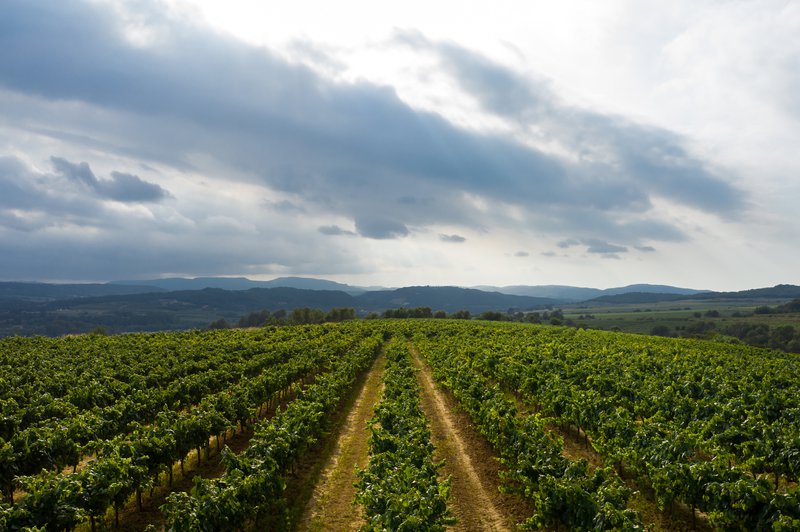 Zona Geográfica y Cava

Thanks to the variety of soils and climates, you can find great diversity in the world of Cava. The new zoning of the Cava territory enables consumers to learn about the characteristics linked to each zone, and to explore how their unique attributes translate into a glass.
There are four zones (Comtats de Barcelona, Ebro Valley, Viñedos de Almendralejo and Levante Zone) and their respective sub-zones, in the Comtats de Barcelona area (Valls d'Anoia-Foix, Serra de Mar, Conca del Gaià, Serra de Prades and Pla de Ponent) and Ebro Valley (Alto Ebro and Valle del Cierzo).
It is worth noting that from 2022, Cavas de Guarda Superior will be 100% organic. In addition, a new "integral producer" label has been created to identify those wineries that carry out the entire winemaking process on their own estate.
To sum up, the factors that make Cava an exceptional sparkling wine are method, aging time, territory, and sustainability.