A sommelier is the person in charge of the wines and spirits in a restaurant; as the RAE (Spanish acronym for the Royal Academy of Spanish Language) states: "A good sommelier rotates the wine cellar." (Plasencia/Villalón Vinos [Esp. 1994]). This year is full of novelties and challenges that will start to be implemented from the harvest onwards, which is why we held two in-person tastings for professional sommeliers in Barcelona on 31 May, with the collaboration and support of the Catalan Association of Sommeliers (ACS).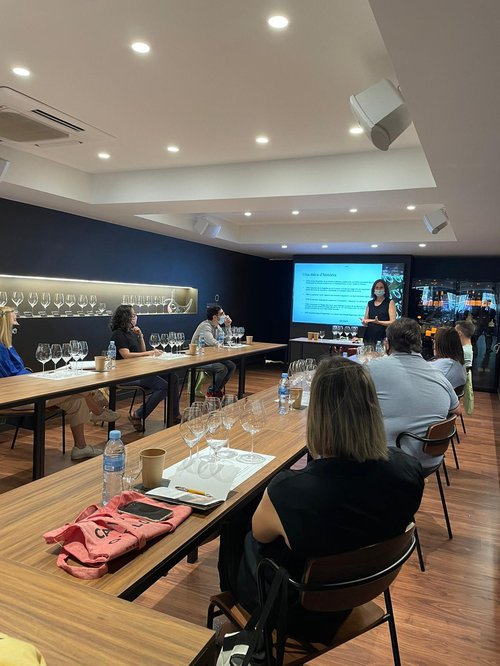 Two face-to-face Masterclass and tasting sessions were offered by renowned professional sommelier and journalist, Sílvia Culell. An expert in wine communication, she is also a current member of the BulliFoundation's Bullipedia editorial team and owner of two restaurant businesses.
The WITO space of the Riedel glass company in Barcelona was the starting point for these two sessions. Sílvia Culell explained the new zoning and segmentation regulations through a tasting entitled "The Origin of Cava", presenting some of the premium Cavas produced under D.O. Cava. She demonstrated the denomination's wealth in terms of microclimates and soils, as well as the different grape varieties.
Both tastings were conducted in small groups, always following COVID-19 safety measures and health restrictions.