The aromatic complexity of Cava grapes, the wine's body and acidity and the finesse of the hundreds of bubbles in each sip are a unique accompaniment to any meal.
As the aroma specialist and "Créateur d'Harmonies" François Chartier demonstrated in his scientific study, Cava is the best ally of gastronomy and combines perfectly with an infinite number of flavours from all over the world.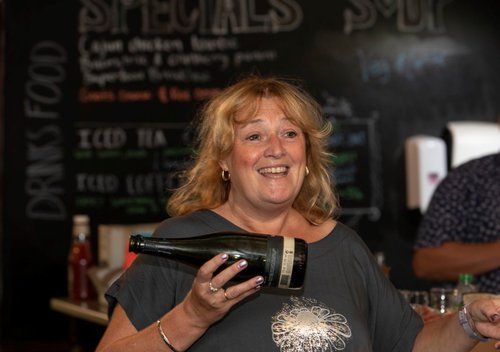 On 13 August, journalist, writer and wine educator of the blog One Foot in the Grapes, Jane Clare, presented first-hand the characteristics of Cava, as well as its exceptional quality and versatility to accompany every meal.
The Dace Tearoom in Crosby, near Liverpool, was the venue for this exclusive tasting, where 26 lucky people enjoyed five Premium Cavas, accompanied by a pairing of cheeses and appetisers.
"What more could you ask for on an August evening than a glass of Cava, made by the traditional method. At the beginning I asked: Who likes Cava? Many hands went up, but at the end of the evening there were even more," explains Jane Clare, enthusiastic about the event's remarkable success and the interest aroused in Cava.
This was an opportunity to communicate about the high quality of Cava, its uniqueness and its presence in the market, as well as informing the end consumer about the new segmentation regulations.
The event was held in accordance with all local security measures in place due to the Covid-19 pandemic.