The Aspen Food & Wine Classic, also known as the Oscars of the wine and food world, is set in the stunning Rocky Mountains of Colorado, and offers three days of cooking demonstrations, wine tastings and panel discussions.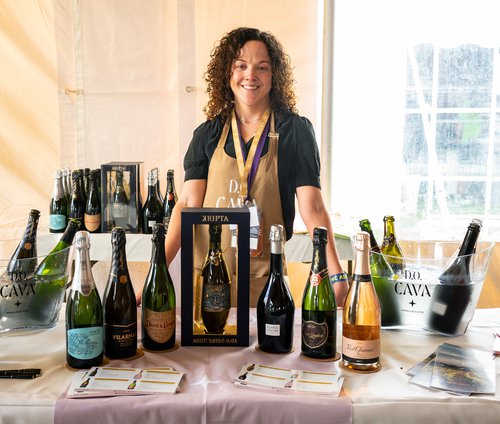 D.O. Cava participated in this epicurean event with a sample of Premium Cavas, presenting the characteristics of Cava to a receptive audience.
The D.O. Cava stand was one of the most popular within the Spanish wines sector, receiving numerous visitors during the three days of the festival.
Consumers were keen to find out more about Cava due to the high quality of the product on offer, its elaboration technique using the traditional method, and the ample variety of styles and types of Cava.
Although this year's edition had stricter controls due to the Covid-19 pandemic, around 3,000 people attended the 38th edition of the festival following all the established security measures.