The versatility of Cava was demonstrated over two weeks in Tokyo, specifically in the prestigious gastronomic Ginza district, where 22 haute cuisine restaurants prepared gourmet dishes to pair with Cava.
From 12 to 25 October, Tokyo's finest restaurants offered tasting menus prepared for the occasion with seasonal ingredients, all of them designed for pairing with Cava.
The carefully chosen selection of highly prestigious restaurants, including Michelin-starred Zurriola, Makiyaki Ginza Onodera, Ginza Nodaiwa and Ginza Sushiko Honten, featured a wide range of global gastronomies, from Spanish and French, to traditional Japanese and Chinese cuisine, including experts in the renowned delicacy fugu (puffer fish).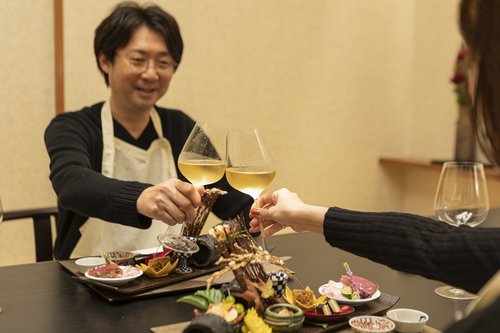 In addition to the wide range of gastronomic options on offer during Cava Discovery Week, the D.O. Cava had a stand in the centre of Matsuya department store, where customers could taste a selection of Cavas, as well as being able to buy them to take home and enjoy with family and friends.
The restaurateurs extended a warm and enthusiastic welcome to the 40 Cavas selected to pair with their menus. This promotion saw more than 1,000 consumers enjoy the broad gastronomic offering available.
During Cava Discovery Week in Tokyo, the Cava ambassador in Japan for 2022, renowned chef Josep Barahona, promoted two exclusive dinners for press and hospitality professionals at his inviting restaurant, l'Estudi.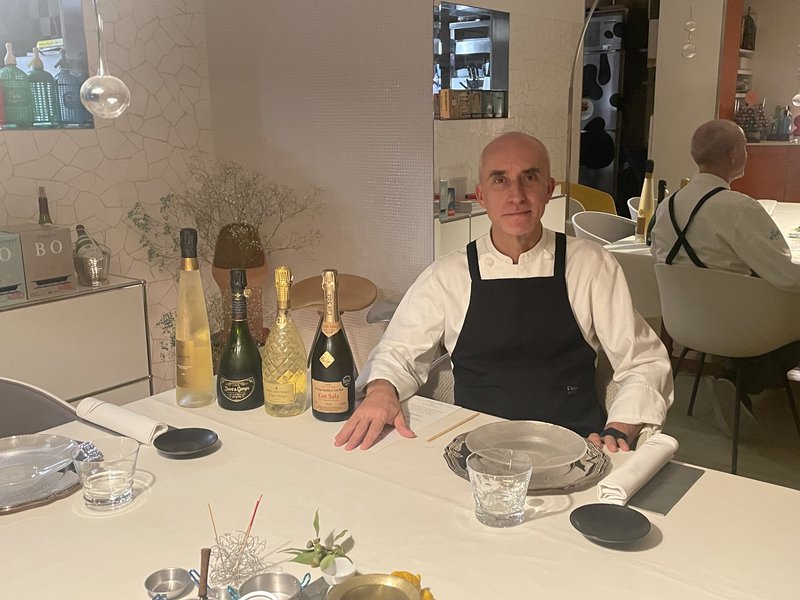 At this exclusive evening, Barahona offered a complete menu designed to be paired exclusively with Cavas de Guarda Superior de Paraje Calificado: a unique taste experience, highly intimate and personalised, to extol the versatility and quality of Cava at the highest level.