Asian cuisine has taken an increasingly significant position in international gastronomy. Exotic, elaborate, flavourful and appealing, it has been easily integrated into Western culinary culture, tempting diners to sample delicious oriental specialities.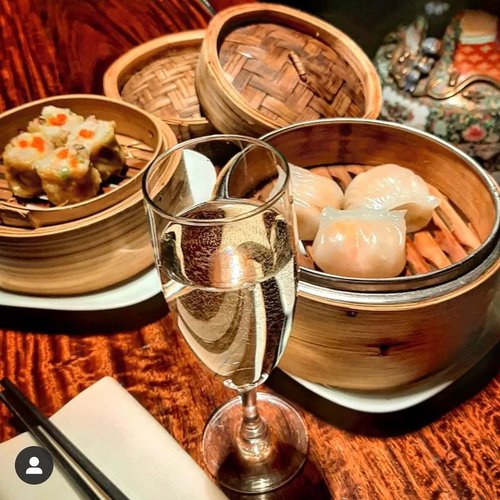 Cava, Asian cuisine in central Manchester, and wine expert Simon Woods – what a perfect combination! The tasting got off to a strong start, when the limited 40 places were sold out in a matter of hours after the event was announced.
Wine-lovers attending the masterclass enjoyed a unique tasting of nine Cavas, with a selection of Asian dishes designed to accompany each type of Cava. The menu was prepared by the Chinese restaurant Yang Sing, located in the centre of Manchester.
Simon Woods - educator, editor of the award-winning Which? Wine Guide, and owner of the Manchester Wine School - was impressed by the high quality of the Cavas tasted at the evening:
"I wasn't the only one at the recent Cava tasting to be won over by the quality and distinct styles of Cava available. Why aren't we drinking more Cava?" comments Simon.
simon woods
The Cavas tasted were from the following wineries: Alta Alella, Bodegas Faustino, Codorniu, Juvé & Camps, Maset, Parés Baltà, Roger Goulart, Vilarnau and Vallformosa.
The accompanying dishes were: vegetable spring rolls to pair with the lighter Cavas de Guarda; sesame chicken dim sum with the fruitier Cavas de Guarda Superior Reserva; prawn and bamboo shoot dumplings to taste with the rosé Cavas; and Sui Mai prawn and pork dumplings with Cavas de Guarda Superior Gran Reserva.
The pairings were enlightening, as well as demonstrating once again the quality and versatility of the various styles of Cavas. The attendees were highly satisfied with the tasting, and expressed interest in exploring the world of Cava further.
"I will definitely buy Cava now instead of Prosecco or Champagne. The wine went very well with the dim sum. The presenter was very competent and entertaining. Good event, thank you!"
"I am a big fan of Cava, but I had not tasted wines that have had 48 or 80 months on the lees - a revelation!"