Inland Penedès is one of the most woefully underexplored, underappreciated regions in Catalunya. A land of thickly forested hills and manicured vineyards, medieval towns and lost-in-time villages, it also happens to be home to an excellent wine region and the heartland of Spanish cava making.
As of June 2020, the region declared itself back open and ready for tourism, albeit one that adheres strictly to government Covid-19 guidelines. But in many ways, it hasn't had to change that much. The Penedès has always been blissfully crowd-free. Just 45-minutes-drive from the centre of Barcelona reveals a rural idyll, which makes an easy day trip, but could just as easily become a Napa-esque weekender for a lazy couple of days spent delving deeper into its culture either by self-drive, bicycle or on foot. Penedès Eco Tours (penedesecotours.com) have mountain and electric bikes from €10 for a half day. And, with increasing numbers of wineries offering on-site accommodation as well as a growing number of boutique guest houses and charming country rentals there's never been a better time to get to know it.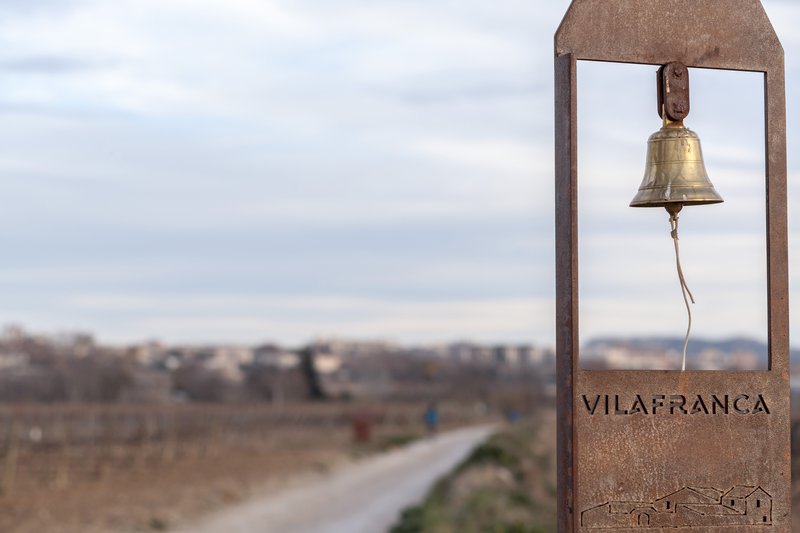 What better way to earn your drinking pleasure than to intersperse the sipping and swirling with some deeply traditional regional cooking, the great outdoors and a little local culture.
Of course, you're probably primarily here for the wine, and for the bubble traveller, in both the social distancing and sparkling wine sense, there are well over 100 bodegas to explore. Start at the VINSEUM wine museum in Vilafanca will give you a handle on regional grapes and the region's wine making history before you hit the wineries themselves.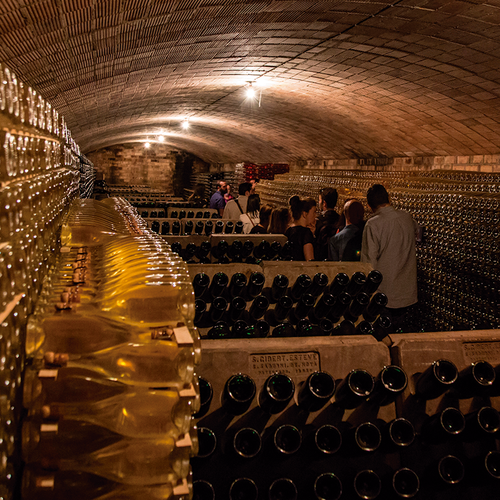 Wine growing here dates back to the sixth century when the Phoenicians planted chardonnay, but as a region it increasingly champions endemic varietals, particularly cava makers who honour the big three in their beloved sparkling wines: Xarel.lo, Macabeo and Parellada. With so many bodegas to choose from it can be hard deciding where to go, but a good starting point for first-timers is to visit somewhere traditional, somewhere fashionable, and an innovator. For architectural grandeur check out a grand dame like Cordoníu (cordoniu.com), which was founded in 1551, but the current bodega was designed by modernisme master Josep Puig i Cadafalch at the end of the 19th century. And it's spectacular. Cool cats Cavas Bertha (cavasbertha.com) established themselves in 1989 as the fresh young face of the region. They've repackaged traditional tastings into a groovy wine bar experience and turned their grounds into outdoor yoga and Pilates studios.
For hikers the chalk cliffs of the Parque Olèrdola and the four, man-made lakes of Pèlags de Vilobí in the Parc dels Talls, which were dug for plaster from Roman times right through to the early 20th century, are a no brainer. They always wow. The monastery at Castillo de Penyafortoffers a glimpse into the region's past and is great for families, as is the newly developed Camí dels Rius which covers 43 kilometres easy cycling or strolling along the banks of the Mediona-Bitlles, Anoia and Lavernó rivers, which were the seat of Catalunya's paper manufacturing industry from the 17th to the start of the 20th century. The interpretation centre at Torrelavitcan tell you more.
If that's not enough to keep you busy, there's always the well-established Vía Augusta, which follows an ancient Iberian trail dating back to the second century. Combine this with a stop into the chocolate museum at Simon Coll - an intriguing dip into Catalunya's role in the popularisation of chocolate in Europe. Yes, there's a tasting room here too.
That's all just for starters. You don't need to be a connoisseur to fall in love with the Penedès. Let it under your skin, just for a moment, and you'll fast discover a place that never fails to surprise and delight - as lovely as it is authentic.
EVENTS FOR MAKING A WEEKEND OF IT
Cava Tast, 2-4 October
Featuring 30 local food and wine businesses, who this year will offer tastings spread across four distinct areas to allow for social distancing. Santsadurni.cat
MOST Festival, 5-15 November
Outdoor film showings themed around the world of wine in some exceptional venues. Mostfestival.cat
Fira del Gall, last weekend before Christmas
A medieval market where the penedesenca, or Villafranquina Negra (a local rooster breed) is the star of the show, inevitably gracing many a local dinner table on Christmas Eve. Turismevilafranca.com
Xató Festival, third Sunday in February
A traditional salad of escarole lettuce, salt cod and romesco sauce, that becomes the highlight of restaurant menus during its winter season. Rutadelxato.com
ViJazz, first weekend in July
An impressive roster of international and local jazz plants in splendid surrounds. Vijazzpenedes.com
European Balloon Festival, July
A four-day, hot air ballooning enthusiast's extravaganza set in the town of Igualada, which sees 50 pilots take to the skies from all over the world, as well as the chance to take a flight yourself. efb.cat
Festa Major, End August
Dating back to the 17th century this is one of the region's most traditional festivals with sombre religious events liberally juxtaposed by dare-devil castellers (human statues) and lavish fireworks.
UNFORGETTABLE PLACES TO EAT AND DRINK
The new garden restaurant of wine-making heavyweight, Torres. Set among the vines it's a stunning place to savour traditional Catalan cooking with a contemporary update. Torres.es
A beloved classic with a spectacular wine list. The focus is on prime ingredients cooked simply and well. Try locally made botifarra (sausages) and tortilla with creamy white beans. Calxim.com
Located in the old meat market in the centre of Vilafranca this is a diaphanous space serving excellent food and a great value, €16 weekday lunch menu. Elcigrodor.com
Elevated views over the Penedès countryside, wine tasting rooms, function rooms (it's a stunning spot for a wedding) and multiple terraces. Miradordelescaves.com
Hearty, affordable wine country cooking featuring local specialties like grilled lamb chops and rice dishes, all cooked over a wood fire. Canalsimunne.com
WHERE TO LAY YOUR HEAD
Your chance to sleep in a room shaped like a cava bottle as well as indulging in decadent treats like bathing in cava, or hot air ballooning over surrounding vineyards. Mastinell.com
The region's only five-star resort with all the whistles and bells that goes with it including a luxury, vinotherapy spa and world-class business facilities. Canbonastre.com
Selection of family-run, private houses from one to three bedrooms, each with access to a private pool. Extras like log fireplaces, a family chapel and their own barrel room, make it. Maspalou.com
An eighteenth century, characterful country cottage and a great base for hiking, biking and wild swimming in that natural wonderland that is Torrelles de Foix. Calalaia.com
Tiny houses with gargantuan views across seas of vines to the jagged peaks of Montserrat, with capacity for 2 or 4 pax. Your chance to experience off-grid living at its best. Serena.house