This August we welcomed to the Cava D.O. David Furer, Californian writer, educator, consultant and lecturer, who has been working in the wine sector for over 20 years.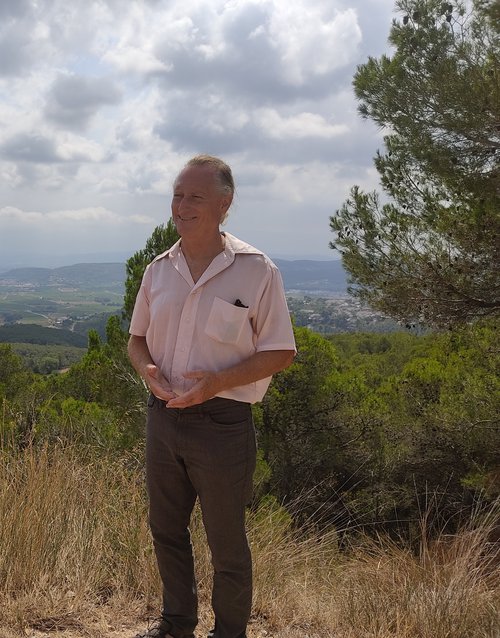 David visited us to find out more about the new regulations on segmentation and zoning regulations; the ultimate Cava - the Cavas de Guarda Superior de Paraje; our commitment to sustainability; and the magnificent work that is being done to guarantee the exceptional quality of the Designation of Origin. The information collected by David on his visit will be used in his next Sommeliers International article, planned for the end of the year.
Over three days, David was able to visit a total of 12 wineries of the D.O. Cava, including all the wineries and vineyards of Paraje Calificado, as well as the Cava Regulatory Council.
He discovered at first-hand various family-run, medium-sized and large wineries, unique vineyards and landscapes, revealing Cavas, tradition and passion for the terroir.
David Furer writes for publications such as Decanter and Wine Business Monthly, among others. He is the author Wine Places: the Land, the Wine , the People, capturing some of the world's most famous vineyards, wineries and winemakers. David also hosted and co-organised the 2019 Climate Change Leadership: Solutions for the Wine Industry Conference in Porto, Portugal, and is currently developing the next conference on the same topic for next year.