Cava is one of the most acclaimed Mediterranean wines in the US market. Its delicate quality bubbles, pleasant acidity and versatility are some of the attributes that make it a true pleasure worthy of the most demanding palates.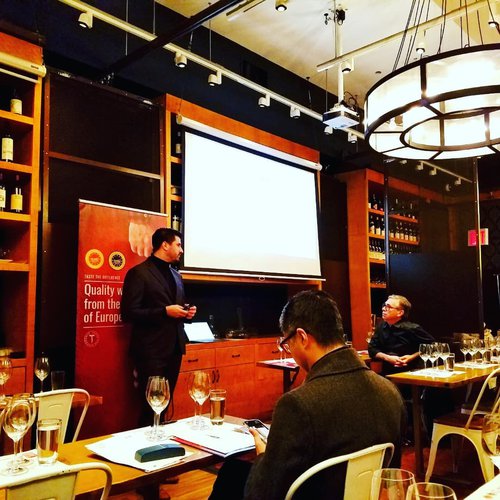 In collaboration with Prodeca and the Guildsomm association of wine professionals, we held an in-person masterclass in the heart of New York City, specifically at the well-known wine bar Corkbuzz.
The session was aimed at a professional audience, and included a presentation of the particularities of Cava and the characteristics of the Designation of Origin. The masterclass was given by Adam Waddell, who in 2020 became a Cava Ambassador through in-person training at the same venue, accredited by the Cava Academy.
Waddell conducted a complete tasting of six Cavas that have representation in the United States, in addition to presenting the latest news of the Designation of Origin, in front of an expert audience.