Cava is much more than bubbles. Each glass combines tradition with excellence, a unique authenticity that reveals the flavour of the Mediterranean and blends with the wide versatility it demonstrates.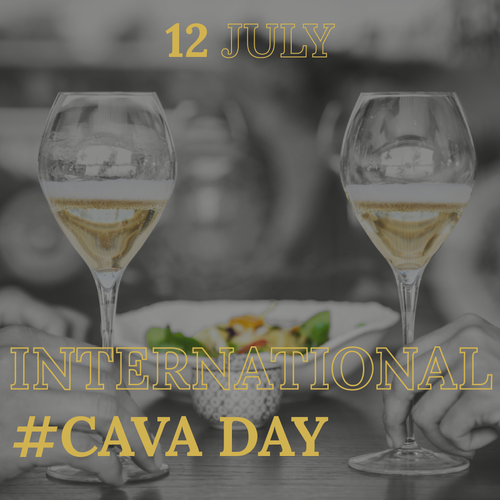 International Cava Day was held on July 12 to share and celebrate the uniqueness of cava. A day dedicated to cava, and an occasion to lift a toast to each of the wineries that work tirelessly to make exquisite jewels capable of delighting the palate.
We at the Cava D.O. wanted to pay tribute to Cava Day with a photography contest, with the winner getting a dinner for two in a Michelin-starred restaurant. The challenge couldn't have been simpler: choose the Cava and your preferred dish and share it on social media.
That day, and even the whole week, social media was flooded with delicious food ideas, all paired with cava. A display of flavours from all over the world: a delicious spinach quiche served with Cava de Guarda Superior Reserva sent in from the city of Chicago; from Japan, a refreshing zucchini salad paired with a pink cava; and from London, a barbecue with friends to share a Cava de Guarda Superior Gran Reserva. And much more.
Cava lovers not only made it clear that International Cava Day is on July 12, but that Cava is an excellent high quality sparkling wine that can make any moment special by enhancing all kinds of dishes, and even making a simple weeknight dinner unforgettable.
We would like to thank you for taking part in the photo contest, and congratulations to Kristy Wenz for her winning photograph.