One of the pillars of the Cava Designation of Origin is continuous training, both for currently active experts and future professionals in the sector, such as students at key hotel and catering schools.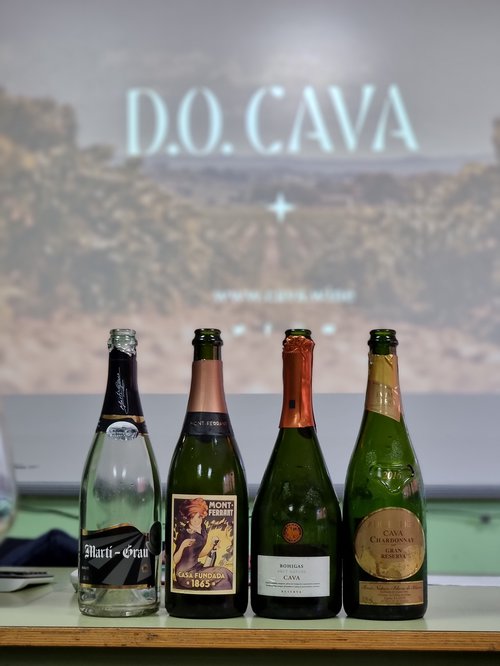 For this reason, on 9 February we offered two Masterclasses to the first and second-year Chef and Sommelier students at the Sant Cugat Catering College, as part of their week of Gastronomic Days.
This training sees the students learn experientially, in Masterclass format, about different types of gastronomy, pairings and wine categories from around the world.
According to Carlos Heras, director of the Catering degree:
"These sessions have helped to familiarise the students with Cava, demonstrating the great pairing potential of this unique wine made using the traditional method".
As well as recognising the differences between the types and styles of Cava available on the market, the aim of this training is to raise awareness of its qualities, and to see Cava as a gastronomic wine to keep in mind when devising and suggesting food and wine pairings.