During the last few months of the year, D.O. Cava was present in the Belgian market with a series of training courses. As well as being one of the main export markets for Cava, Belgium is a country where consumers and professionals have a keen appreciation for these wines.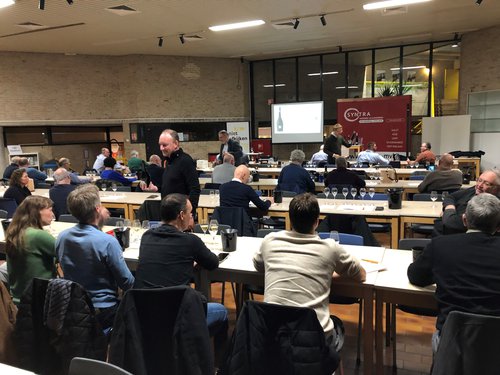 This positive reception was palpable in the different sessions held at the most renowned hotel and catering and sommelier schools in Belgium, namely in the cities of Namur, Koksijde, Bruges, Antwerp, Kortrijk and Brussels.
In these leading schools, more than 100 students in their seventh and final chef and sommelier specialisation courses benefited from the Cava training. In addition, a Masterclass and tasting also took place at the Sommeliers-Conseil, attended by 45 professional sommeliers.
"In several schools, sommeliers told me that their perception of Cava was incorrect, and that they liked the Cavas tasted much more than Champagnes in general. They had learned to appreciate 'the aroma and mouthfeel of a Cava produced with perfectly ripe Mediterranean grapes, and at the same time with an excellent, balanced acidity'"
Germán Muñoz
Training its future prescribers and disseminators in the HoReCa channel and in wine specialisation is one of the keys to disseminating the high quality of Cava, which is produced following the traditional method, as well as demonstrating that it is one of the most versatile drinks, ideal for accompanying any cuisine in the world.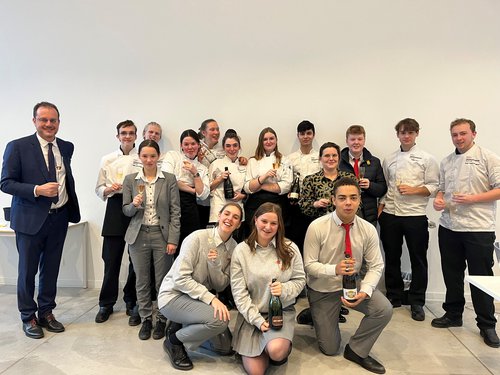 Germán Muñoz, who holds numerous diplomas including those of agricultural engineer and wine industry communicator, supported these training and tasting sessions of a selection of premium Cavas currently available on the Belgian market. The following wineries were particularly noteworthy for their participation and presentations:
Agustí Torelló Mata, Alta Alella, Bolet, Carles Andreu, Dominio De La Vega, Freixenet, Gatell Wines, Giró Ribot, Juvé & Camps, Maria Rigol Ordi, Mastinell, Parés Baltà, Segura Viudas and Vinya Escudé.