After nearly a century and a half of tradition in the constant pursuit of Cava excellence, the Denomination of Origin celebrates 35 years of its official nomenclature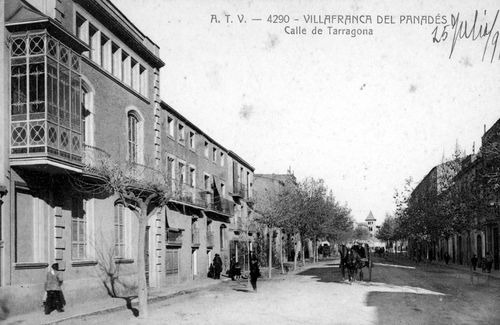 Tomorrow, 27 February, marks 35 years since the reservation of the "Cava" designation was approved, for sparkling wines produced in a specific region; this decisive action can be considered as the genesis of the current Designation of Origin. In addition, almost 150 years of tradition and history stand behind this renowned artisanal sparkling wine.
Cava's journey started thanks to the dedication and effort of numerous people: a combination of winemaking tradition and a spirit of initiative led the way. In 1872 several pioneering families produced the first bottles of Cava, following the traditional method of secondary fermentation in the bottle.
The creation of the Cava Designation of Origin today translates into its guarantee of quality, reinforcing the enjoyment of this authentic sparkling wine with a consistent level of excellence.
These 35 years of history of the Denomination of Origin recognise the need to protect and maintain the way in which Cava's excellence is distinct from other wines. Its growth over the years has allowed us to enjoy the uniqueness of each bottle of Cava, its idiosyncratic magic elevated by geographical and human peculiarities, and the use of the qualitative traditional method of production, backed by the rigorous controls and demands of its regulatory body.
Cava's path is full of great feats and achievements, in which adversity has been outshone by new opportunities. In the words of the President of the Regulatory Council of the D.O. Cava, Javier Pagés:
"Cava is a quality product because there have always been proactive people who have made it possible and who have overcome periods of difficulty".
The more than 370 producers and makers under this Designation of Origin work with a commitment to maintaining the optimum quality of their products. In return, they obtain legal protection from their Regulatory Council against similar products produced in other areas, as well as access to, and promotion in, national and international markets.
Cava is therefore among the best sparkling wines in the world, being backed by highly reputable professionals, well-known and appreciated in more than 100 countries.
This whole trajectory defines Cava as a sparkling wine with its own personality: one of the most complex, high quality and glamorous such products that currently exists on the market. The path that Cava has set up thus far, under the Denomination of Origin, serves as a nexus to continue adding value and prestige to this exceptional sparkling wine.