Numerous scientific studies have demonstrated the beneficial effects on the body of moderate consumption of Cava. Foods with a high polyphenol content, such as Cava, have suggested a link between moderate consumption and a lower incidence of cardiovascular disease.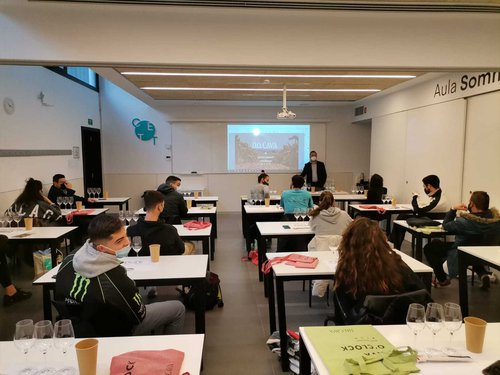 The Foundation for Wine and Nutrition Research (FIVIN), and its scientific advisor Dr. Ramon Estruch, have produced a scientific and objective study demonstrating that Cava has various components that provide multiple benefits for the body.
To raise awareness of the benefits of responsible Cava consumption, in December a masterclass on this study, accompanied by a tasting of three Premium Cavas, was held at the School of Tourism, Hospitality and Gastronomy (CETT), affiliated to the University of Barcelona.
The results of the study revealed that the protective effects of Cava and its antioxidant and anti-inflammatory properties originate, in part, thanks to its traditional method of elaboration, with a second fermentation in the bottle.
Cava is about sharing, and taking care of yourself. As indicated by numerous intervention studies, a link has been established between moderate consumption of Cava and a reduction in blood pressure, improved endothelial function, reduced risk of diabetes mellitus, and a healthier lipid profile, as well as increased protective cholesterol (HDL-cholesterol) and reduced harmful cholesterol (LDL-cholesterol).
So we can see that Cava is another element in the Mediterranean diet which, consumed in moderation and together with food, is healthy for the organism, as well as reducing stress and depression.