Cava is reinventing itself with characteristically high quality, in a way that is faithful to its origins, to its most authentic roots, making us fall in love with it all over again.
Since several of Spain's wineries are centuries old, with a long history bringing exceptional savoir-faire, certain of their top-of-the-range Cavas clearly deserve greater recognition and appreciation.
To explain this better, let's put it into context. Cava is born in a totally natural setting, developing in an environmentally friendly way, with many hours of Mediterranean sunshine, mild winters, and revitalizing breezes... a bucolic existence. In short, this sparkling wine is lucky enough to be born in an extraordinary place, growing up exuberantly healthy and strong. It is not surprising that when you leave a unique place, after you've grown up, you want to do your best and help where you came from. And it is rare to have the opportunity to do so.
This is the aim of the new category of Cava approved in 2017, Cava de Paraje Calificado, which recognises the products of an exceptionally special area: an estate in a particular location whose soil and microclimate conditions, over generations and generations, and with extremely strict cultivation and production characteristics, have led to a Cava with unique attributes.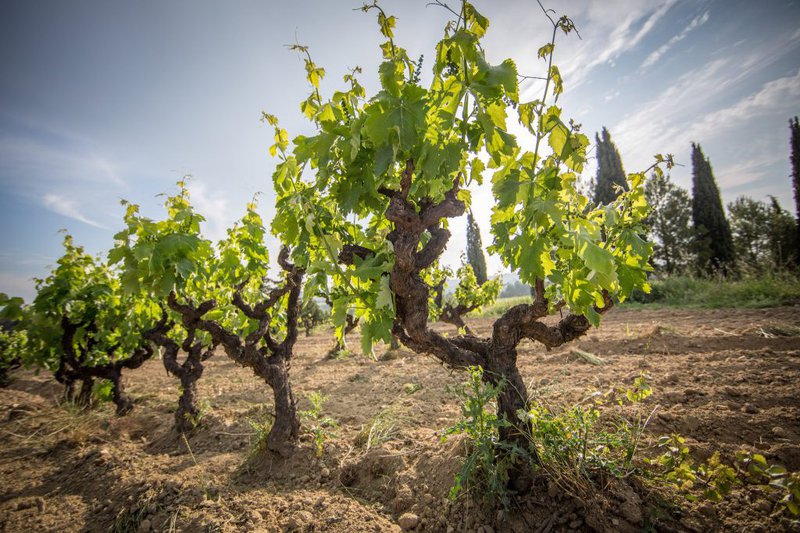 What are the requirements for a Cava de Paraje Calificado?
The vineyard must be at least 10 years old, with a maximum yield of 8,000 kg per hectare, the grapes must be harvested manually, and the wines produced by hand, always locally in the same winery and following the historic traditional method with long aging periods, setting the minimum fermentation time in the bottle at 36 months.
In addition, these Cavas often indicate the vintage, reflecting their climate and the maturation cycle, useful for finding out about the long aging, which in many cases exceeds the minimum requirements by far. The date of disgorgement is also specified as relevant information to find out more about the possible evolution of the wine. It is essential to understand that the Cavas de Paraje Calificado are exclusive editions.
As well as all these requirements, these Cavas must also pass a final test. A panel of experts analyse their appearance, their tasting notes and their texture, in order to award them the distinction of honour, the Cava de Paraje Calificado seal. Without a doubt, the bottles that earn this cum laude are representative of a singularity and its unique landscape. The tasting notes of each winery make every bottle different from the others.
Each one is a treasure to be discovered from within our Cava tradition: La Capella from Juvé & Camps; El Tros Nou, La Pleta and La Fideuera from Codorníu (Codorníu is the oldest company in Spain, founded in 1551); Can Sala from Vins Família Ferrer de Freixenet; Vallcirera from Alta Alella; Can Bas from Pere Ventura; and Can Prats from Vins el Cep, are all high-quality sparkling wines. We already fell in love when we met them, and we will fall in love with them again, year after year, with the guarantee of the new Cava de Paraje Calificado label.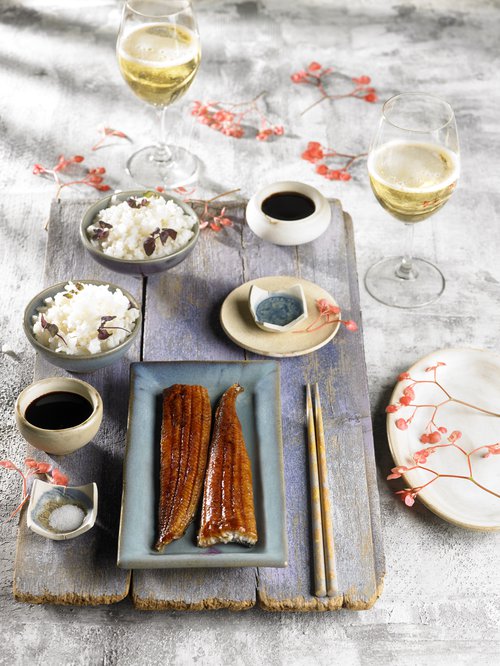 What should I pair with a Cava de Paraje Calificado?
In the vast world of winemaking, it is not easy to find wines that are light yet complex. The exception to this is precisely top-of-the-range sparkling wines such as Paraje de Cava Calificado. As a general rule, sparkling wines are one of the most versatile drinks: they pair with everything, and can also be enjoyed on their own.
But Paraje Calificado Cavas are much more than just a sparkling wine to toast with – although, of course, they are perfect for this purpose. They are complex but extremely balanced Cavas with a consistent harmony, full of nuances, and are perfect for accompanying the most exquisite gastronomic menu. In addition, they are even ideal for pairing with dishes and flavours from all over the world.
These Cavas delight our senses when we discover all their nuances of aromas and flavours, tasting ingredients that match perfectly with the rich notes of ripe fruit and the flavours of baked apples, dried apricots, candied fruits, nuts, coffee and spices. In the mouth they give us a deep, fresh sensation, elegant and creamy, with exceptionally fine bubbles; nothing sharp like we find in younger sparkling wines.
According to the molecular study by the prestigious sommelier and "Créateur d'Harmonies", François Chartier, Cava is the best accompaniment to spicy foods such as Indian or Asian food, and also for more modern and creative menus. This wine is uniquely suited to pair with a wide range of dishes and ingredients: curry, miso, soy sauce; truffles, shitake, huitlacoche and other mushrooms; aged beef, pork loin, foie gras, smoked meat; mature cheese; maple syrup, dark chocolate, dates, coffee, pain d'épices; cinnamon, cloves, vanilla, liquorice... they will never taste the same as when paired with a Cava de Paraje Calificado.

How should I serve a Cava de Paraje Calificado?
Your "perfect serve" is, above all, about controlling the serving temperature. Cava is normally served well chilled, from 5 to 7C. But Cava de Paraje Calificado can be served at between 8-100C to fully appreciate its aromatic profile, accompanied by an ice bucket to keep it at the ideal temperature until it's time for the second round!
In terms of glasses, we recommend a slightly wider than usual glass to better capture the aromas, so that the bubbles are fine and elegant, and also to increase the taste sensations. These sparkling wines are best enjoyed in a tulip-shaped glass or even a white wine glass. Once the glasses are ready, fill them up to two-thirds full, in order to savour the Cava at its best... and enjoy these great classics that create a unique and unforgettable memory. Cheers!