The purpose of preserving food is to maintain the quality and nutritional values of the produce over a long period of time. The finest preserves are a highly appreciated gourmet product for the most selective palates, just like Cava.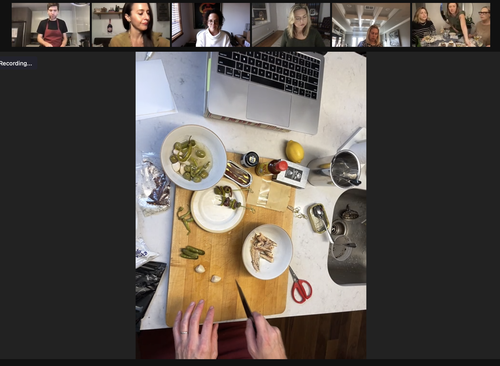 Cava and preserves are an ideal pairing, thanks to the aromatic complexity and pleasant acidity of Cava, as demonstrated by chef Jonah Miller of Huertas NYC restaurant in the Cava & Preserves webinar. This online event was led by Blaine Ashley, founder of The FIZZ is Female, and Jennifer Carruthers of JC Select Wines.
In parallel with Cava Discovery Week, on 13 October, Jonah offered a menu made with preserves to be paired with different Cavas, to the food and drink lovers participating in this eagerly awaited event.
Three premium Cavas - Azimut Brut Nature (Suriol), Brut Vintage (Naveran) and Blanca Cusiné (Parés Balta) - were paired with three gourmet preserves of pickles and seafood. The attendees were able to order these dishes in advance to taste with the proposed Cavas, thus enjoying an exceptional evening which included watching the process of the preserves being made, along with savouring the Cava pairing.