Wine tourism is an essential part of wine culture, as it allows us to learn first-hand the secrets and details behind every sip of Cava in our glass. It is essential for discovering about the origins, hard work and history that goes into each of the bottles that rests in the cellar for more than nine months.
Even with the current limitations on receiving visitors from abroad in the Cava region, the international appeal of Cava once again shows itself to be resilient and capable of reaching further afield. Using virtual tours, a number of Cava wineries have presented selected products from their portfolio to the US and UK markets, as well as showing their winery and the vineyards where the wine is born, sharing a memorable experience with a group of potential buyers.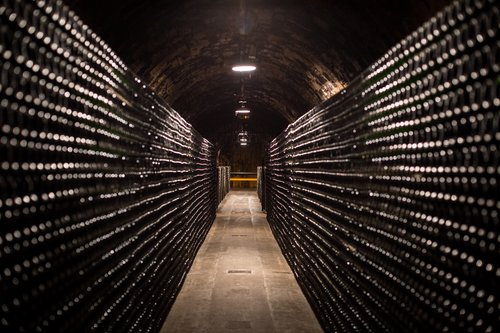 Alta Alella, Vilarnau and Juvé & Camps wineries opened this cycle of virtual visits for the US market. They explained the particular characteristics of their wineries and Cavas to a group of eight on- and off-trade buyers from around the country, in a unique way.
On 7 October, Roger Goulart, Agustí Torelló Mata and Adernats presented their prized cellars, and a selection of their most emblematic Cavas, to a group of ten independent buyers from the United Kingdom.
This was a valuable opportunity to showcase the origins, the richness of territory, and the uniqueness of this quality Spanish sparkling wine, to buyers from two of the most important Cava markets.