8 March is a standout date in many parts of the world, when International Women's Day, formalised by the United Nations in 1975, is celebrated. At Cava, women have always been, and are, a fundamental pillar, playing a decisive role in the sector; without them, these bubbles of alluring brilliance that we have today would not exist.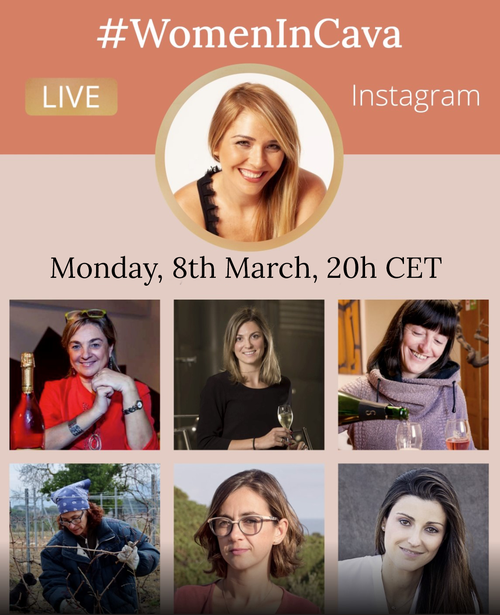 For this reason, on 8 March at 20.00 CET we will be on Instagram Live talking to six influential women from the Cava sector: Gemma Torelló (Agustí Torelló Mata), Marta Vidal (Vallformosa), Marta Guilera (Heretat Guilera), Isabel Vidal (JERC), Mireia Pujol-Busquets (Alta Alella) and Meritxell Juvé (Juvé & Camps). A talk with six women who are leaders in their field, intelligent and tenacious, with clear and realistic ideas, representing a genuine and permanent revolution in the world of Cava.
Journalist and sommelier, Meritxell Falgueras, will moderate this discussion, in which we will talk about women in the Cava sector - their challenges, anecdotes, and personal experiences, all accompanied by a glass of Cava, naturally.
The number of women directors, CEOs, winemakers, sommeliers and communicators in the world of Cava is constantly increasingly. The wine sector has ceased to be divided into genres, and although women have always been present in this sector, the female revolution has developed in recent decades and is gradually gaining ground.
#WomenInCava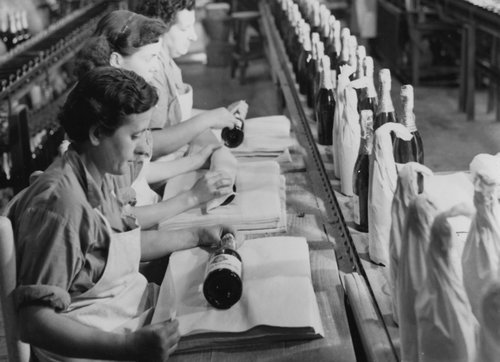 From the D.O. Cava we are pleased to invite you, throughout the month of March, to highlight, remember and value the important work carried out by many women in the world of Cava, both in the past and today.
How?
By posting photos and stories about exceptional women who are, or were, part of the team at your winery on your Instagram account. It can be both posts and stories, using the hashtag #WomeninCava, and mentioning and/or tagging cava.do, so that we can share it on our account.
We hope you like our idea!