On 28 November, the Cava Designation of Origin was present at the XXII Salón de los Mejores Vinos de España, organised by Peñín, the leading company in promoting and disseminating Spanish wine culture. More than 7,000 professionals were present at this key event for the sector during its two days.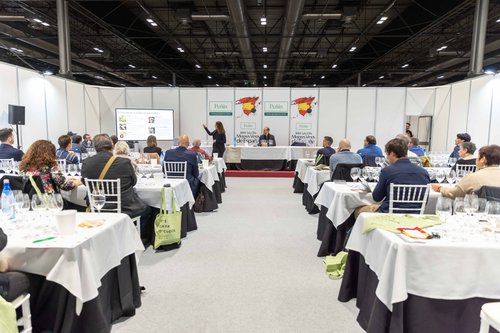 The Cava D.O. inaugurated the event's tasting room with the seminar "D.O. Cava: a new era of excellence moving towards sustainability". This illuminating tasting served to explain the segmentation and zoning regulations, along with their link to the project's excellent quality and sustainability, to the 40 professionals attending this presentation.
At this event, the sommelier and journalist Silvia Culell explained about the history and the wines produced in this designation of origin, presented through a selection of the highest-scoring Cavas in the Peñín Guide 2023 - between 96 and 94 points.
The Cavas tasted (including each wine's vintage) were: firstly, Cava Alta Alella 10 (2012), with the highest score of 96 points. Next with 95 points were Codorníu's Ars Collecta 459 (2010) and Pere Ventura Tresor Anniversary (2017). The four Cavas with 94 points were Canals & Munné X10 (2011); Jané Ventura 1914 (2012); Rimarts Uvae (2011); and Castell de Sant Antoni Torre de l'Homenatge (2005).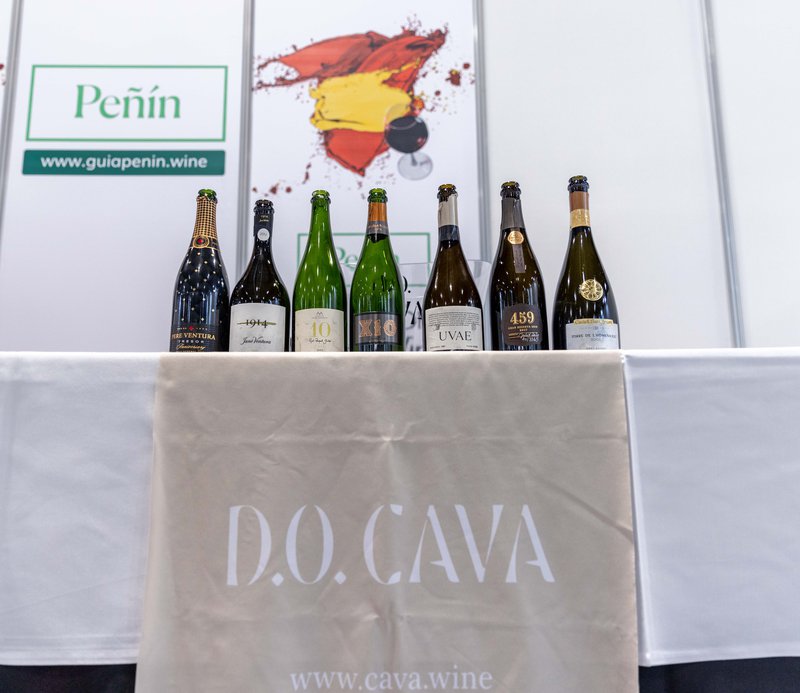 The prestigious tasting aroused a high level of interest and made a strong impact, surprising the most demanding palates.