The Spanish Conference of Wine Regulatory Councils (CECRV), the association that represents Spain's wine designations of origin in dealings with the government, as well as national and international institutions, held its 32nd annual General Assembly in Sant Sadurní d'Anoia on 10 November.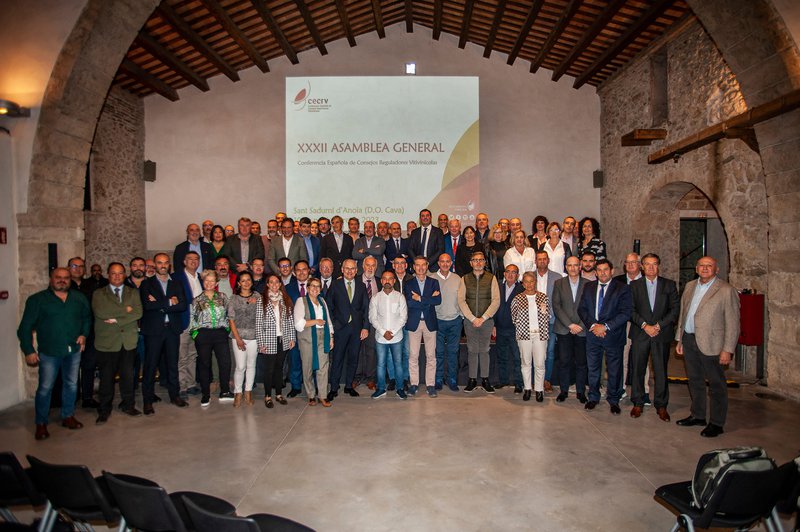 On this occasion, the Cava Designation of Origin hosted the meeting of the organisation's highest governing body, bringing together representatives from 41 Regulatory Councils that form part of the CECRV.
As one of its key issues, the Assembly addressed the holding of elections for members and positions on the organisation's Board of Directors, due to the end of the Board's current mandate, which started on 25 October 2019. David Palacios was re-elected President of the Spanish Conference of Wine Regulatory Councils, CECRV, for the next four years.
The meeting also addressed the processes of reforming and updating European Union policies that affect wine designations of origin and the sector as a whole. In view of the forthcoming entry into force of the new regulations and initiatives on wines by the European Union, the Assembly analysed the readjustments in the regulation of geographical indications, promotion programmes for agri-food products, new labelling provisions, and policy initiatives on wine and health.
This particularly significant meeting, marked by the change of mandate, also raised some essential aspects of the wine sector in the short and medium term, setting forth the needs and demands of the different wine designations of origin of the Spanish territory.