The Cava D.O. presented a unique tasting, with a focus on sustainability and ecology, to more than 50 international professionals
The Cava Designation of Origin was present at the 2023 ProWein Fair, one of the most important events in the Wine sector, held in Düsseldorf, Germany from 19 - 21 March.
On this occasion the Cava D.O. kicked off the fair with a Masterclass and first-class tasting focused on the Guarda Superior segment. Entitled "Cava D.O.: A New Era of Excellence Towards Sustainability," the Designation of Origin shared with more than 50 international wine professionals its commitment to organics, as by 2025 Guarda Superior Cavas will be 100% organic.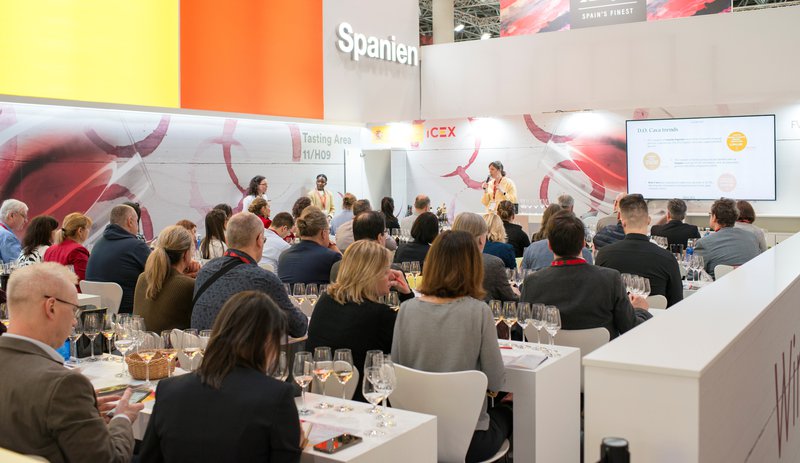 The event was held at the ICEX España Exportación e Inversiones (Spanish Institute for Foreign Trade Exportation and Importation) tasting room, with the aim of spreading the news within the Cava D.O., offering people the opportunity to understand the new segmentation and zoning regulations in detail.
The Masterclass included a revealing tasting of distinctive, premium wines, starting with the Cavas de Guarda Superior Reserva: Microtiratge 7 from Maria Rigol Ordi; Tantum Ergo from Bodegas Hispano Suizas; Cavas de Guarda Superior Gran Reserva: Cardús from Caves Bertha; Carpe Diem from Mastinell; Atelier Privat from Perelada; Barrica from Agustí Torelló Mata; and, at the very top, the Cavas de Guarda Superior de Paraje Calificado (certified location): Gran Vintage Paraje Calificado Can Bas, from Pere Ventura; and Mirgin Opus Paraje Calificado Vallcirera, from Alta Alella.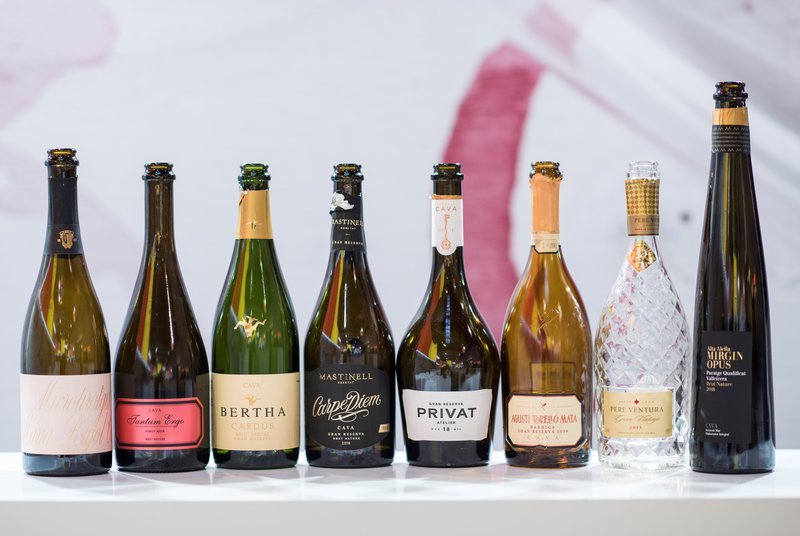 The Fair also featured representatives of more than 60 wineries of the Cava Designation of Origin, who shared the particularities of its origin at this last edition of ProWein, which drew more than 49,000 professional visitors from 141 different countries.