The successful Barcelona edition of Hotel Tapa Tour ended on 28 May at the Catalonia Barcelona Plaza hotel, with the support of the D.O. Cava.
During the event, which was attended by representatives of the 26 participating hotels, sponsors and collaborators, the Hotel Tapa Tour Barcelona 2023 Special Awards were held, in which chef Rodrigo de la Calle, from the Virens restaurant at the Almanac Barcelona hotel, was proclaimed finalist in the category of "Fusion Tapa Foods of Spain & D.O. Cava", for his creation of "Kimchee Empanadillas with probiotic emulsion", paired with Cava de Guarda Superior Reserva Pedregosa 2020.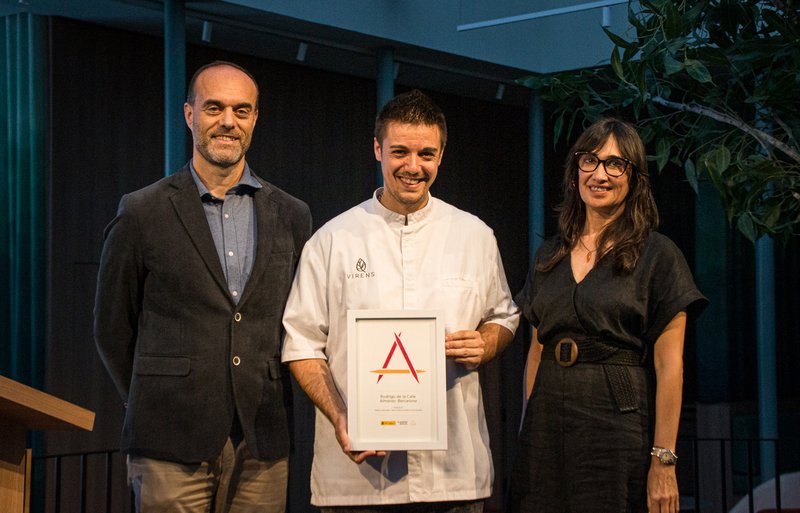 The D.O. Cava, as a sponsor of the event, provided valuable support to the catering industry and contributed to the promotion of culinary excellence within the framework of Hotel Tapa Tour. We would like to congratulate all the participating hotels for representing the city of Barcelona so exceptionally well in the 4th National Food of Spain Tapa Award, a competition sponsored by the Ministry of Agriculture, Fisheries and Food.
The next stop of Hotel Tapa Tour will be in Madrid, from 14 to 24 September. We are excited to bring this gastronomic experience paired with Cava to the Spanish capital, and look forward to the participation of leading hotels, chefs and food-lovers. Stay tuned for more details about the event in the coming months.
About Hotel Tapa Tour:
Hotel Tapa Tour is a gastronomic event that brings together leading hotels in different cities to celebrate the tapas culture. During the event, participating hotels offer creative and delicious tapas that represent the culinary excellence of each destination. Hotel Tapa Tour is a unique experience that combines haute cuisine, luxury hospitality and a passion for gastronomy.