In this exciting fusion of Cava and culture, the beat of Jazz matched the fizz of Cava in an unmissable date for wine lovers and fans of this highly creative musical genre.
The close links between the two make this double-protagonist event a unique experience, which is why wine-and-music festivals such as Vijazz are so well-established on the national scene.
Once again, the Cava Designation of Origin has sponsored this renowned festival, giving its name to the space "D.O. Cava: Elles i el Jazz", one of the main stages of Vijazz's 16th edition.
During the concerts, Cava de Guarda Superior flowed to the rhythm of the young artists' musical performances. The aim was to highlight talented jazz groups led by enterprising women.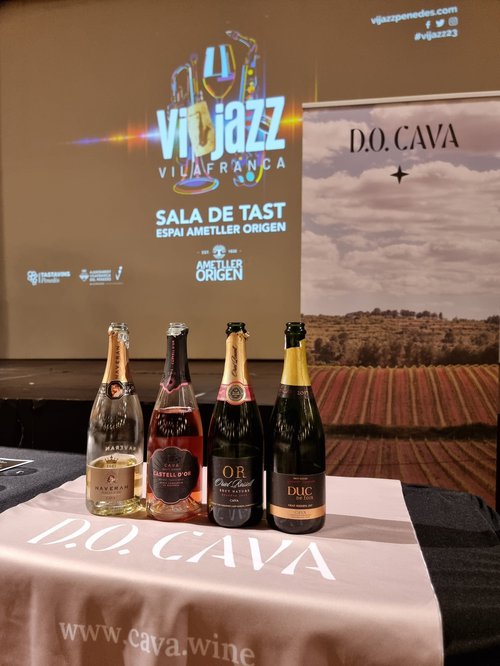 In addition, an unmissable tasting to kick off the festival saw high-level Cavas paired with Mallart's local artisanal cured meats.
This surefire pairing attracted more than 60 consumers to discover the organoleptic characteristics of each Cava and its perfect pairing with a selection of cold meats and pâtés. The tasting demonstrated once again the versatility of these quality bubbles with Designation of Origin, showing that Cava is the perfect partner for any dish, capable of enhancing its qualities. The tasting included a selection of four Cavas from the following wineries: Castell d'Or, Covides, Naveran and Oriol Rossell.
We hope that next year's edition will be even more exhilarating, and that the magic of jazz and the bubbles of Cava will continue to fill the hearts of all those present with joy.