Spain's wine and gastronomic tradition is renowned the world over. It is not only famous for being healthy and an example of the Mediterranean diet, but also for its excellent wine culture.
For this reason, on 11 May a new edition of one of the most relevant and high-impact activities for promoting Spanish wines was held in the city of San Francisco: Spain's Great Match, a one-day meeting between professionals from the trade sector and specialised journalists, and a selection of Spanish wineries and winemakers.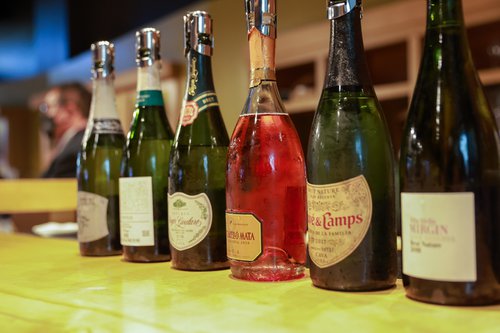 In addition to a tasting table with eight references of Cava de Guarda Superior, the D.O. Cava opened the Great Match with an educational seminar under the title "The D.O. Cava's commitment to sustainability".
A total of 70 professionals took part in the inaugural talk given by Rick Fisher DipWSET, Advanced Level Cava Trainer at the Cava Academy and Director of Education at Spanish Wine Scholar™, who explained the recent developments within the Designation of Origin, highlighting the new segmentation and zoning regulations, as well as the commitment to sustainability.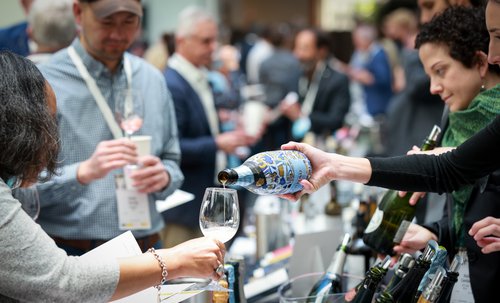 During the event, the more than 200 attendees tasted a selection of Cavas de Guarda Superior currently available on the market: Agustí Torelló Mata, Alta Alella, Canals i Munné, Molí Parellada, Roger Goulart, Vilarnau, Juvé & Camps and Parés Baltà.
The Cava D.O. table was very well attended, and the participants from the West Coast of the United States showed great interest in Cava, as well as in the latest changes and commitment to high quality and long ageing.
As well as being versatile with any food, the bubbles of Cava, with the flavour of the Mediterranean, are ideal for pairing with the typical gastronomic offer of Spain, even an ally with the local San Francisco gastronomy, especially with crab and with the typical seafood of the area.