The cosmopolitan city of Barcelona has countless appealing features for visitors, such as its Mediterranean coastal location, modernist architecture including by Gaudí, and exciting leisure, culture, fashion and gastronomy options.
One of the most eagerly awaited events was the return of Barcelona's festival of gastronomic entrepreneurs and artisans, the All Those Food Market, held on 5 and 6 November at the Teatre Nacional de Catalunya. What could be better than enjoying superb weather with the finest gastronomy, accompanied by a delicious glass of Cava?
This event, on the first weekend of November, had a great atmosphere in a unique space that attracted more than 23,000 people over the weekend.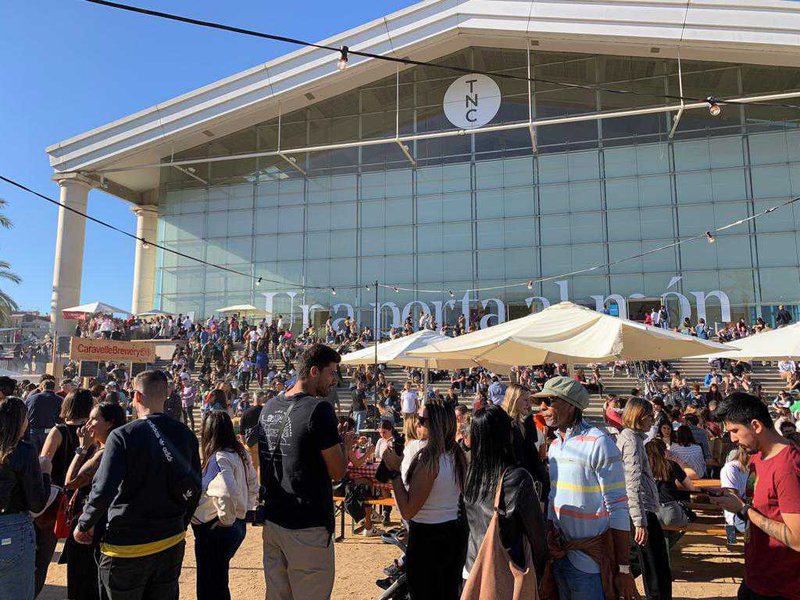 One of the novelties of this edition was the D.O. Cava stand, adjacent to the Comer La Vanguardia stand. In this space, visitors could discover the city's tastiest gastronomic novelties and sample the selection of 100% organic Cavas de Guarda Superior from these wineries: Alta Alella, Avinyó, Bertha, Canals Nadal, Cava Guilera, Giró del Gorner, Maria Casanovas, Maria Rigol Ordi, Mastinell and Mont Marçal.
In addition to the outdoor bar area, the D.O. Cava also offered a tasting of six Cavas de Guarda Superior, guided by sommelier and journalist Sílvia Culell, who gave a masterful explanation of Cava's characteristic to around 20 consumers. For this occasion we featured a selection of wineries: Alta Alella, Avinyó, Bertha, Cava Guilera, Mastinell and Mont Marçal.