The renowned wine experts Andrés Proensa and María Jesús Hernández, co-founders of Editorial VadeVino, publisher of the Proensa Guide and the magazine PlanetAVino - which are both exclusively dedicated to Spanish wines - made their first visit to the heart of the Cava D.O. on 15- 17 May. Accompanied by the experienced journalist and sommelier Ramón Francàs, they carried out an exhaustive tasting of more than 150 references of Cavas de Guarda Superior.
During their stay in the Cava D.O., Proensa, Hernández and Francàs investigated the diversity and quality of the Cavas de Guarda Superior, immersing themselves in the rich flavours and unique characteristics that this wine region has to offer. Their commitment to excellence in tasting, along with their extensive knowledge of the wine world, allowed them to evaluate and appreciate each of the products tasted.
As a result of this visit, the experts plan to publish a special monographic article in PlanetAVino magazine, where they will share their experiences and highlight the most outstanding Cavas that they tasted. This article promises to provide wine lovers and Cava enthusiasts with a privileged insight into their unique experience, as well as a detailed analysis of the Cavas tasted.
In addition, the Proensa Guide team ranked the Cavas tasted in order for their inclusion in the Proensa Guide 2024, which is due to be published in November. Their broad experience and knowledge in the world of wine ensure an objective and thorough evaluation, which will serve as a valuable reference for the end consumer.
The visit of these experts highlights the considerable standing and recognition that the D.O. Cava has achieved both nationally and internationally. The dedication and passion of the producers that are associated with the D.O. Cava reinforce their commitment to the production of quality sparkling wines, as well as demonstrating the impressive standards present in their long-aged Cavas.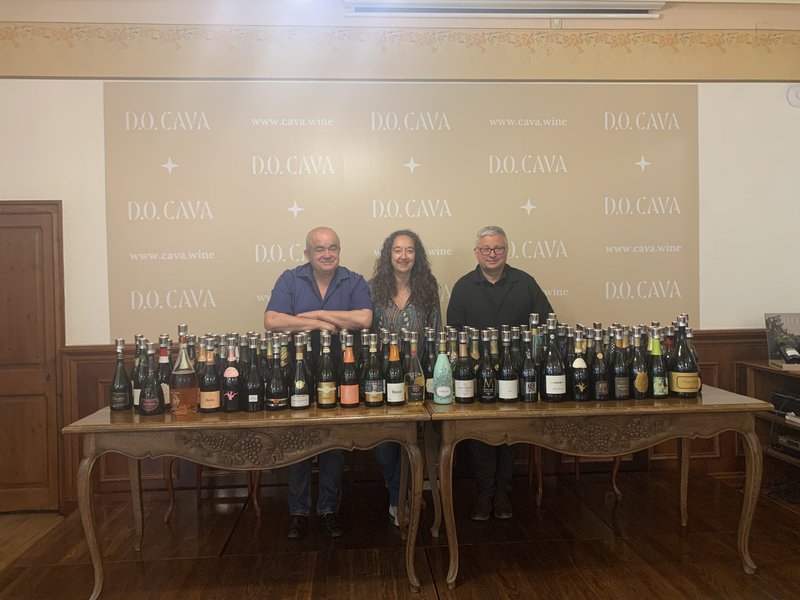 The Proensa Guide, published annually in the first half of November, is conceived as a selection of the best wines of Spain. The aim of the guide is to help wine enthusiasts to choose from an increasingly wide range of quality wines.