The Cava Designation of Origin was honoured to receive a visit from the expert tasters of the Peñín Guide on 22 and 23 May, to carry out the annual selection of the Cavas that will form part of their prestigious guide to Spanish wines.
During these two intense days, a record total of more than 500 samples were tasted, with a particularly high number of Cavas de Guarda Superior, as well as long aged and special vintage Cavas.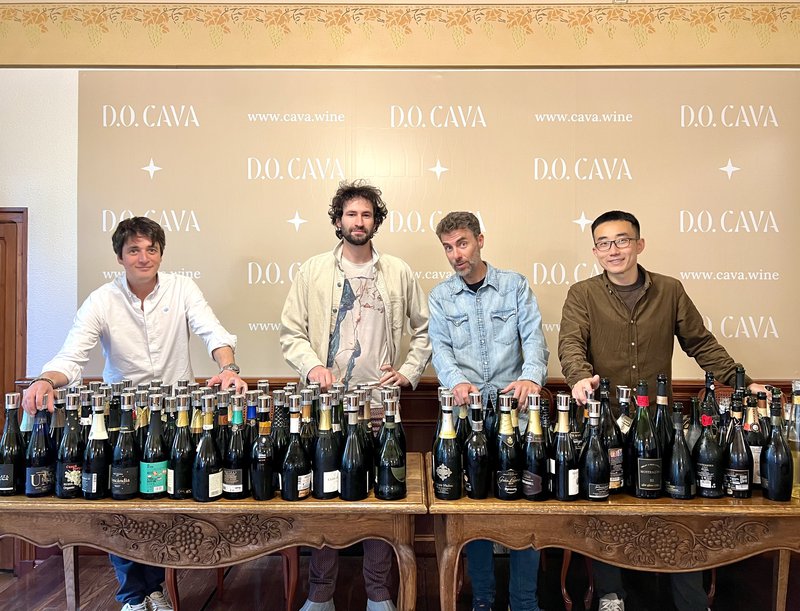 The experts of the Peñín Guide, renowned for their considerable experience and thorough knowledge of the world of wine, meticulously evaluated each of the samples presented. This selection will allow the Cavas highest rated by the team to be included in the next edition of the guide, providing consumers with a reliable and objective reference to discover some of the treasures under the D.O. Cava label.
In addition to the tasting, the experts of the Peñín Guide received detailed training on the new developments of the D.O. Cava in terms of segmentation and zoning. This didactic session allowed the Peñín Guide tasters to update and deepen their knowledge of the value positioning, long-ageing and sustainability that characterises the Denomination of Origin.
The Peñín Guide is recognised nationally and internationally as one of the main references of Spanish wines, and its collaboration with the D.O. Cava reaffirms the importance and prestige of this Designation of Origin.