Today I come, if you will allow me, with a little piece of advice: women must be valued yesterday, today and always. If they stop, the world stops. That said, it is a real blessing to look up at the sky and see, at best, some of the brightest and most beautiful constellations. If we look into the heart of Cava, we will find true stars, queens of bubbles with their feet firmly on the ground and their ideas abundantly clear. And you may ask yourselves: who are these admirable women? Today I would like to introduce you to some of the pioneering women in the sector, women who have always been at the forefront of Cava.
Cava is a sector where women have always been present, although perhaps not always visible. But they, and other renowned women, have gradually earned a well-deserved place in the sector, demonstrating that they can achieve anything they set their minds to, and that they will do it exceptionally well.
The story of these six women, and the relationship between them, began at least 25 years ago. They are united by their passion for making Cava, and promoting and marketing it worldwide. They are inspiring and admirable women, with a strong common goal: to make the name of Cava known worldwide. They have fought against all the odds, with formidable commitment, strength and style. These Women of Cava have blazed a trail; they were the influencers of their generation. When there was no WhatsApp or social networks, they travelled around the world with their tremendous enthusiasm and a small suitcase, introducing Cava to a new audience; its land, its history and, in short, its family legacy.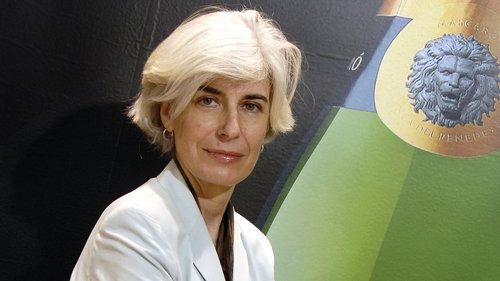 Montse Mascaró (Mascaró) is an agricultural engineer and holds an MBA in Business Administration. She was born into the lineage of her family Cava winery, where she has worked since 1988. Cava has allowed her to grow as a person and to get to the top of her profession, as well as being able to train others, to travel, to meet many people and to make friends, which for her "is one of the most beautiful things in this world". When she arrived at the winery, she saw that it was time to make a change, to improve it based on her perspective and experience:
"I wagered on, and invested in, the modernisation of the winemaking facilities. In terms of communication, we changed both the presentation of the Cavas and the marketing pitches that supported our products, relating them to the land, to the importance of good raw materials, and suggesting different moments for consumption beyond the typical toast".
Montse Mascaró
Montse Mascaró and Maite Esteve (Vins el Cep) have known each other since trade fairs were a novelty. They have coincided in various commercial activities, both within and outside Spain.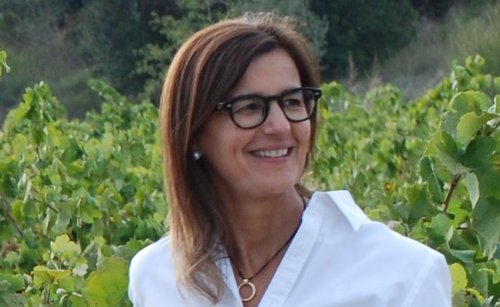 Maite Esteve is a woman whom I admire, and she has always given me good advice, which has led to many good things happening to me as a writer. She has always been visionary, tenacious and hard-working. From the moment she arrived at the winery, it was clear to her that the way forward was to aim at being an organic winery. She implemented biodynamics at Vins el Cep, which was one of the first wineries in the area to pioneer this technique:
"It was a huge challenge when we started in 2003. Applying biodynamics wasn't customary in the vineyards here yet. I trained in France, and was very enthusiastic to take it further. We thought it was the way to gain a better understanding of our old vines and the plants that enclose our estates."
Maite Esteve
Explains Esteve, who always seeks to share her love for the territory through her liquid creations. Whenever she has a moment, she meets with Maria Rosa Cardona (Cavas Rovellats), one of the most dynamic people I have ever met, to reflect on the world of Cava.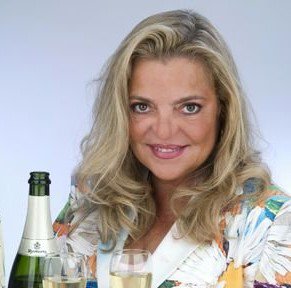 Maria Rosa Cardona is possibly the most travelled of all these Cava women; she is truly a person of the world. After studying Law, Design, Marketing and Communication, Maria Rosa realised that her strong point was the exporting of Cava. She was one of the first women to arrive in Japan with a bottle of Cava under her arm. "The first years at Cavas Rovellats were the best years of my life, they opened up a world of new possibilities for me," explains Maria Rosa. Holding the position of manager of Cavas Rovellats from 1985, she took over as president in 1996, breaking a hugely strong tradition in this sector. In addition to revolutionising the design of Cava labels by using the colour black, among her many milestones she has managed to have her winery designated "of tourist interest" by the European Council of Wine Roads, and declared a Cultural Asset of Local Interest in the inventory of Catalan Cultural Heritage. For her, the winery is an exciting life project in which she has invested considerable passion; she explains that:
"Although nowadays things have changed a lot, being a woman has made more demands on me. It is difficult to combine family and business if you are a perfectionist".
Maria Rosa Cardona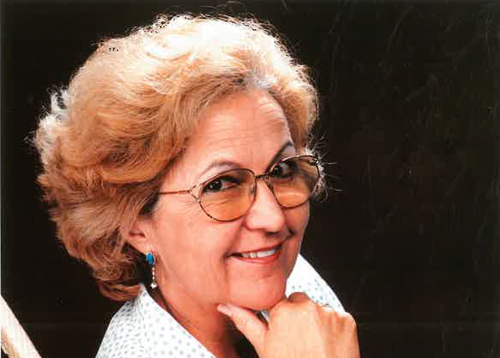 Cristina Colomer (Cavas Colomer) needs no introduction, she is infectious with her calm, positive vibes, and welcomes us with a unique perspective. When she was young, she always used to play in the winery; she liked the countryside, which was, and is, a place where she feels happy. She never thought about doing anything else; her aim in life is to make Cava. She took over the family business in 1967, and has been persistent and tenacious to achieve what she wanted: to make Cava known, a sparkling wine that has no reason to envy any other. At 82 years of age, she attributes her longevity to Cava. I would like to point out that, through her story, we can understand the value of so many women who have "paved the way" in a very masculine world. She told me that:
"At no time have I ever felt different for being a woman, nor have I been treated differently in this world. I have trusted in myself, and Cava has always been the protagonist."
Cristina Colomer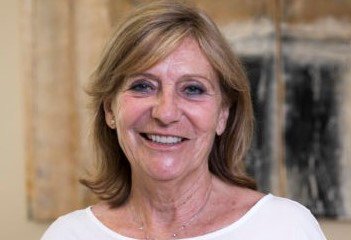 Although at that time there were no social networks, the challenges were more exacting than learning a complicated TikTok dance.
Maria Rosa Giró (Giró Ribot) is one of the women who have contributed to putting Cava on the map, working tirelessly to change the industry for the better. She is characterised by her great drive, her entrepreneurial nature and her traveller's spirit. She has always followed her own path, and has maintained the legacy of the family business with passion, voyaging around the world to promote Cava on an international level. She always managed to combine her work with family life and taking care of her five children:
"I don't know the secret to being so active and combining it with family life; I have worked a lot and yet I have always put my family first".
Maria Rosa Giró
In any case, she has been the president of UCEVE (now AECAVA, the Cava employers' association) for six years. Maria Rosa has not only been running her company, but has also defended and advised all the members of the association, as well as making Cava known all over the world with a lot of drive and enthusiasm. She explains that she came to the role "after the two largest companies in the sector, which normally alternated the presidency, decided to hand over the position to a neutral person".
She and many other women have shown that they are capable of doing an excellent job for the industry and elevating Cava to the highest position, the place where it deserves to be. They have invested time and effort, as has Helena Yglesias Fuchs (Capità Vidal), the youngest of the six. A technical engineer in agri-food industries, and with a degree in Oenology from the University of Tarragona, in 2010 she took over the reins of the family winery Capità Vidal. She arrived at the winery with extremely clear ideas about implementing new techniques and trends in the production of wines and Cavas, and introduced organic methodology: She is empathetic with the emotions of her employees and works to look after their wellbeing, pampering her vineyards as much as people.
"I like to take care of the details, and try to improve both personally and in the winery, with the aim of obtaining better wines".
Helena Yglesias
Maite Esteve and Helena Yglesias have known each other since they were very young; they remember the first time they toured the emblematic city of London, and the first time they tasted Japanese food together. Cava unites, without a doubt. Helena told me, "When we meet at trade fairs, I like to talk to her about our sector and taste her Cavas."
Together they are strong and powerful; they have no serious concerns about ensuring that the family legacy carries on as far as possible, and making Cava known all over the world. In short, what the six of them seek is to always enjoy the music of bubbles, the best soundtrack in history. For me, happiness has four letters, and it is written: CAVA. In case there is any doubt about my appreciation for bubbles, today I want to confess, and it is not a Pantoja song, nor the war between folkloric singers. Today I have spoken to you from the heart.
Cheers and Cava!