From 7 to 10 May, DO Cava was honoured to receive a visit from renowned UK wine prescriptor Jamie Goode. This visit was part of the D.O. Cava's commitment to showcase the region personally to selected important prescriptors, both national and international.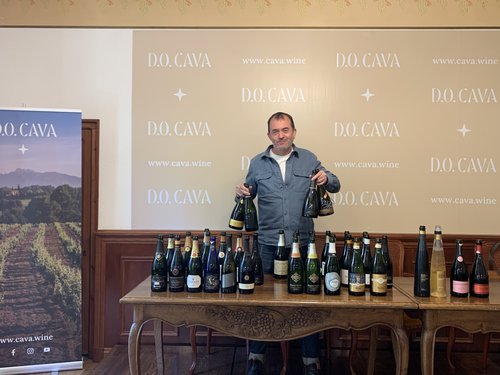 Goode had a unique opportunity to explore and find out about the richness and excellence of the Designation of Origin during three exciting days.
Accompanied by experts from each of the wineries, Jamie immersed himself in the world of Cava, learning in depth about how the wines are made, their indigenous grape varieties, unique terroirs and vineyards, long ageing, and certain secrets behind the unique taste of Cava.
During his stay, the British prescriptor visited a total of nine wineries, representing a diverse selection of small, medium and large producers from the heart of Cava: Agustí Torelló Mata, Bolet, Codorniu, Juvé & Camps, Mastinell, Muscàndia, Parés Baltà, Vilarnau, and Vins Família Ferrer.
With his infectious enthusiasm, Jamie explored each winery thoroughly, from the ancient underground cellars to the modern winemaking facilities, discovering the magic and dedication required to make this emblematic sparkling wine.
During his visit, in addition to touring some of the cellars, Goode also tasted a wide variety of Cavas de Guarda Superior. After a Masterclass at the Cava Regulatory Council on the recent segmentation and zoning, and a meeting with the president of the Designation of Origin, Javier Pagés, Goode tasted more than 150 references: each glass was a unique sensory experience, and he was able to appreciate the diversity of styles and the elegance that characterise Cava.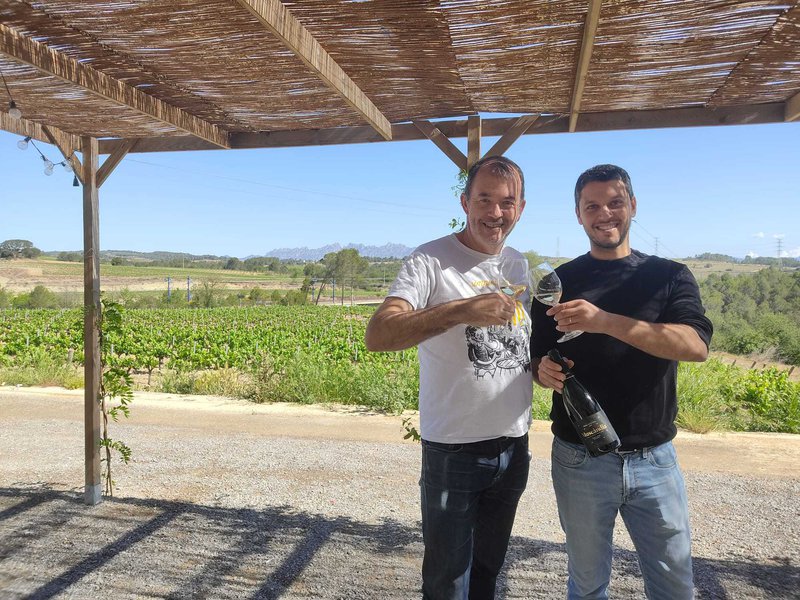 Jamie Goode's presence in the Cava region not only generated great enthusiasm among the D.O.'s producers and winemakers, but also aroused the interest of wine lovers in the United Kingdom, thanks to his dissemination on social networks, and his articles about each of the wineries in his well-known blog The Wine Anorak. His reputation as a prescriptor, as well as his influence within the wine industry, made his visit a valuable proposition for the promotion and recognition of Cava in the UK market.
With Goode's visit, the Cava region reaffirmed its position as one of the world's leading wine regions, and confirmed its commitment to excellence in the production of quality sparkling wines.