The great interest of Polish consumers in sparkling beverages is undoubtedly one of the most positive indicators for positioning in this booming market. According to industry forecasts and ICEX data, wine sales are expected to increase by 32.1% by 2023.
Therefore, from mid-May to the beginning of June, Cava was present on the Polish market at the forefront for 14 specialised Fine Wine shops.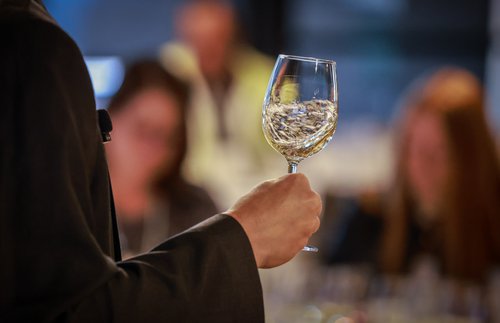 This collaboration has led to the addition of new Cava references in one of the country's leading wine shops. In addition, the promotion under the catchline "It's Cava time" has included webinars to raise awareness of Cava among professionals in the sector, as well as training in Cava for sales managers in specialised shops.
The first session, a meeting between chefs and professional clients of Fine Wine, to show the versatility of Cava, took place on the morning of 31 May. The young chef and author of the Hungry Eyes cooking blog, Marek Siol, prepared different recipes to be paired with nine Cavas of different categories and styles, with commentary by the renowned sommelier Michał Stykowski.
The second session took place that same afternoon, with the participation of professional sommeliers and private clients of the Fine Wine shops. The sommelier Michal Stykowski gave a presentation about the high quality of Cava, made using the traditional method and emphasising the commitment to sustainability.