On 5 November, Cava shone brightly at the second edition of Sparkle41, the sparkling wine festival in Miami organised by online wine shop Wine41. Special focus was given to Cava at this eagerly-awaited edition of the largest sparkling wine festival in southern Florida , which hosted more than 1,100 wine-lovers in a single day.
The D.O. Cava offered two guided tastings to introduce a selection of Cavas available during the event, explaining not only the high quality of Cava, but also the implications of being protected by the Designation of Origin, as well as the latest developments on segmentation and zoning.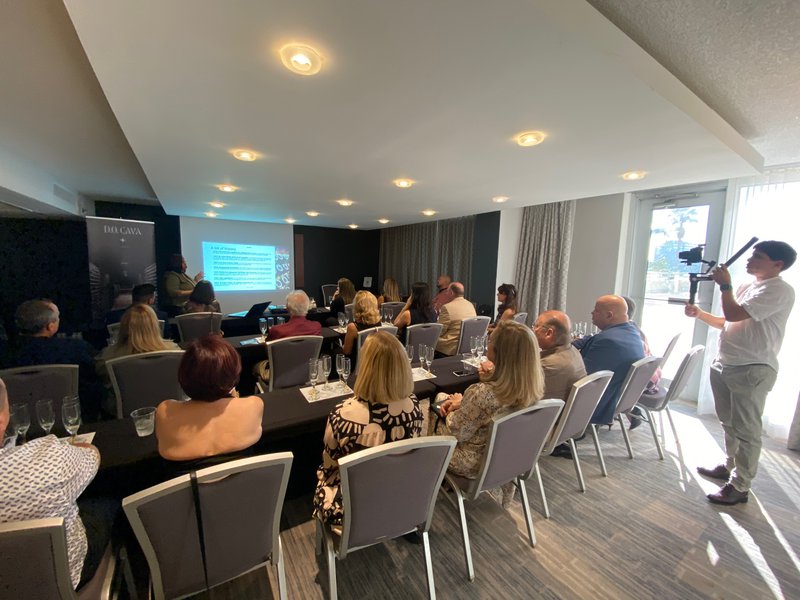 Both tastings were guided by Cava Academy's Cava Trainer, professional sommelier and CEO of Cork Camp, Kyla Cox. She presented the Cavas to the 50 attendees in two detailed, dynamic and informative guided tastings.
"The selection of Cavas was stellar, with all attendees finding new favourite Cavas to purchase during the event"
Kyla Cox
Nine wineries from the Designation of Origin attended the festival, with their own stands: Agustí Torelló Mata, Bohigas, Canals & Munné, Codorniu, Maria Rigol Ordi, Naveran, Pago de Tharsys, Pinord and Vallformosa.
All of them offered attendees the opportunity to buy their favourite Cavas to take home, also available in the state of Florida through the Wine41 portfolio.