Cava inspired many wine lovers and graphic design in the latest Cava cap design competition.
Anthony Weber's design has won the competition and his design will come alive in a limited edition of bottles by the D.O. Cava.
The D.O. Cava is pleased to announce the winner of the cap design competition organised to commemorate International Cava Day, celebrated today, 12th June.
Following a careful assessment of all the designs entered and with the participation of the popular designer María Diamantes as jury, the winning design was chosen because of its ability to evoke the bubbles in a glass of Cava, so making a tangible link with the product.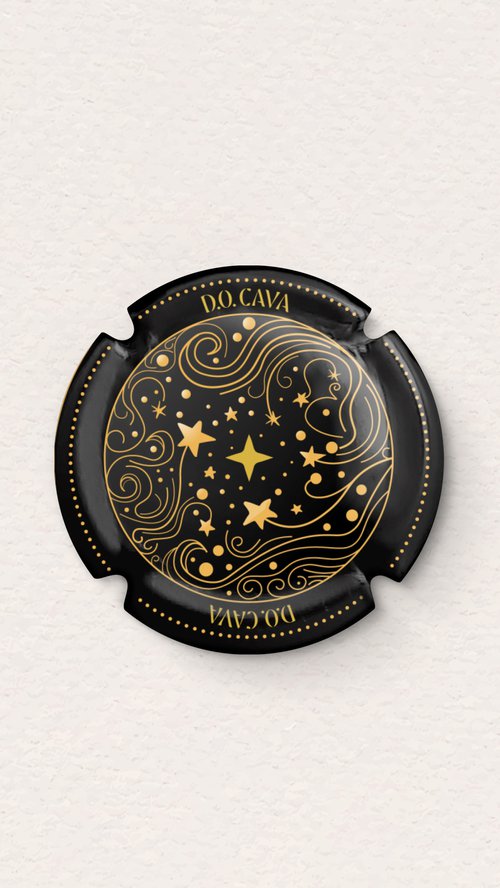 We would like to take this opportunity to congratulate Anthony Weber for his brilliant design. An idea that stands out for its clean, structured and attractive layout, managing to capture the essence of Cava in an innovative way.
The cap design competition attracted many entries by designers and Cava enthusiasts, who submitted some creative, original proposals. This global online action has for the first time connected with the art world in a very special way, and Anthony Weber's winning entry is to take on a new dimension in a limited edition of one of the bottles by the D.O. Cava.
This initiative is part of the ongoing efforts of the Designation of Origin to promote and celebrate the excellence of Cava, as well as putting us in touch with the art world, fostering creativity and participation by the community in events related to this wonderful sparkling wine.
We would like to thank all the entrants for their enthusiasm and hard work for the competition, with special thanks going to the winner for his talent and skill in capturing the essence of Cava in his design.
It was a real pleasure to enjoy your art and inspiration for Cava!