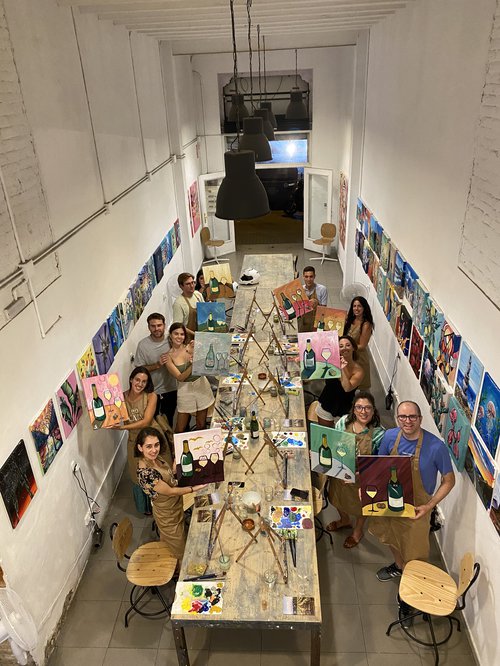 An exciting initiative of the D.O. Cava, Art & Cava brought together 10 dedicated Cava and art-lovers in a painting studio in central Barcelona. At this select activity, they could express their creativity and passion for the delicate bubbles.
The event, which took place in an appropriately inspiring and creative environment, combined the beauty of Cava with artistic expression in the form of painting. Participants had the opportunity to immerse themselves in the world of Cava, discovering its history, elaboration process, and the elements that make it such a unique and highly-rated product.
The painting studio selected for this occasion provided the perfect space for attendees to let their imaginations run wild and to capture their love for Cava on canvas. Guided by a talented local artist, the 10 enthusiastic participants went on a creative journey, producing works of art that reflected the essence of Cava, its spirit, and its deep-rooted traditions.
Art & Cava was not only an opportunity for participants to express themselves artistically, but also an educational experience that delved into the history and culture surrounding Cava, turning the activity into a tribute to this much-loved quality sparkling wine.