The Cava Design Contest is the creative concept of the campaign to celebrate International Cava Day
The initiative aims to attract both professionals and aficionados of design, linking the world of Cava with art
Vilafranca del Penedès, 30 June 2023.
To celebrate International Cava Day, a global digital initiative has been launched that will connect Cava with the world of art for the first time, in an innovative and exciting way. The Cava Design Contest is the creative concept of the campaign which will take inventiveness to a new dimension.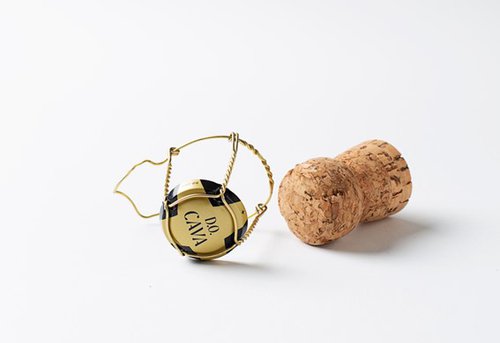 The idea takes the form of a graphic design competition under the hashtag #CavaDesignContest, with a jury formed by the CAVA D.O. and the popular designer and illustrator María Diamantes, renowned for her style characterised by the synthesis of simple, bold silhouettes with a reduced colour palette, will vote for the most original design of a Cava bottle cap.
Anyone can get involved, whether they have graphic design skills or are simply an amateur. The badges are highly sought-after by collectors, so the aim of this initiative is to inspire Cava-lovers to come up with an original, eye-catching design. In addition, the winner will receive an exclusive set of 6 bottles of Cava with their original design.
The winning entry will be brought to life in a limited-edition run of CAVA D.O. bottles. According to communication director, Patrícia Correia, these bottles "will bring visibility and recognition to the winning design".
The competition has been launched on the CAVA D.O.'s different social channels, using the hashtag #CavaDesignContest. Participation will be channelled through the D.O.'s website, and participating designs should be shared via this link:
Entries are open until 10 July and the winner will be announced on International Cava Day, 12 July.
D.O. Cava - commitment to origin, land and sustainability
With more than 70% of international sales, CAVA is the Spanish D.O. that exports the most. The CAVA industry has over 38,000 hectares of vineyards and more than 6.200 winegrowers, and its 349 associated wineries are present in more than 100 countries. CAVA, which pairs harmoniously with every type of gastronomy, is made using the traditional method, with a strict commitment to origin, land and sustainability.